Hospitalist Job In Crescent City, California
Hospitalist (Part-time)
Next Steps...
Apply Now
Register Now
Job Description
Through People, We Make a Difference
Being a physician-led practice is a big part of who we are. Our practice is built by all of us, and everyone is empowered to contribute and make our practice even better. Sound Physicians fosters an environment of engagement, where both individual and team contributions are encouraged and rewarded.
Join this 5 physician team at Sutter Coast Hospital (SCH), 49-bed, acute care, community-based hospital that serves the residents of Del Norte County, California, and Curry County, Oregon. SCH is an affiliate of Sutter Health and offers cardiopulmonary services, an emergency department, home health, intensive care, laboratory services, maternity care, radiology, rehabilitation, surgical services, and more.
Procedures preferred – including central lines and intubations
Hospitalists and EM team run codes
Open ICU; 6 beds; E-ICU – tele-intensivist coverage but need to be comfortable with vent management
Internal medicine preferred; family medicine acceptable with recent acute care experience
Epic EMR
Subspecialty support available including interventional radiology & nephrology
Full and Part-time options are available
Commitment to our Front-Line Clinicians
Our talented clinicians are the key to fulfilling our mission. We focus on optimizing the practice environment so our clinicians can feel really proud of the care they give. This is the key to engagement. We optimize workloads effectively, reducing inefficiencies, and consistently exceeding expectations through service excellence to our clinicians.
Access to our proprietary learning platform, SoundInstitute™, for continuing education, and professional development with convenient online and in-person educational courses, including CME
Secure your future via Sound Physicians' Path to Partnership™ track + attain incentive-based rewards based upon performance
Location & Lifestyle
Recognized by Forbes Magazine as 1 of "America's prettiest towns", this California community is nestled along an awe-inspiring coastline and adjacent to the world-famous Redwoods. This is a phenomenal community with high growth, and an affordable real estate market, and less than an hour's flight from San Francisco. This is a place to let go and enjoy the wonders of unspoiled nature and abundant wildlife in amazing diverse habitats. Ancient redwoods reach hundreds of feet into the sky arching over pristine waters of both the wild and scenic rivers as each meander through the forests and empty into the magnificent Pacific Ocean.
EOE
Next Steps...
Apply Now
Register Now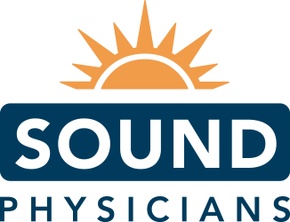 About Sound Physicians
We are dedicated to supporting our hospitalist and post-acute physicians in providing the very best quality care by partnering seamlessly with our partners. Physician founded, led, and managed, Sound Physicians has more than 1,800 hospitalist and post-acute physicians providing inpatient care to more than 180 hospitals and a growing number of post-acute care centers in 35 states across the U.S.
We recruit and retain the best doctors by creating a better career opportunity. Sound Physicians supports our physicians through manageable encounters, flexible schedules, and technology-driven processes that are designed by physicians to work for physicians. Through the SoundInstitute, we promote ongoing educational, professional and career development.