Hospitalist Job In London, Kentucky
Hospitalist or Nocturnist
Next Steps...
Apply Now
Register Now
Job Description
Through People, We Make a Difference
Saint Joseph London is a 150-bed, regional hospital located in London, KY that serves the communities of southeastern Kentucky, including patients from Clay, Laurel, Jackson, Knox, Pulaski, and Whitley counties. As part of CHI Saint Joseph Health, it is committed to providing the utmost quality of care that aligns with the core values of Reverence, Integrity, Compassion, and Excellence. Saint Joseph London was founded in 1926 but the new facility opened its doors to the community in 2010 and is happy to offer patients private rooms that overlook the 52-acre healing grounds that include a beautiful garden and relaxing lake.
In addition to focusing on helping the community through the Saint Joseph London Foundation, Saint Joseph London carries many awards in a variety of areas. A few include- The Joint Commission's Gold Seal of Approval for Total Hip and Knee Replacement Certification (2019); Healthgrades- Outstanding Patient Experience Award for three years in a row (2012-2014); Women's Choice Award- America's 100 Best Hospital for Patient Experience (2014).
Team of 9 physicians, 2 advanced practitioners, and a clinical performance nurse
Open, 14-bed ICU; no procedures required
Hospitalists run codes
No call environment
J1 and H1b eligible facility; Access to Sound's in-house visa specialists as well as our licensing and credentialing experts; all required filing fees for the visa are paid and services covered
Sound Physicians is partnering with Saint Joseph London in London, KY to provide medical care services to the inpatient population including admission, inpatient care coordination, and discharge. This team of physicians, employed by Saint Joseph London will enjoy Sound Physicians' practice model which is based on a sustainable career for you. We manage your patient volume, providing you the time required with patients and families to deliver high-quality care and improve outcomes. Our physician-developed workflow and informatics platform streamlines workflow and communications, as a physician-led organization we support every physician in becoming a strong leader in their hospital and community.
Commitment to our Front-Line Clinicians
Our talented clinicians are the key to fulfilling our mission. We focus on optimizing the practice environment so our clinicians can feel really proud of the care they give. This is the key to engagement. We optimize workloads effectively, reducing inefficiencies and consistently exceeding expectations through service excellence to our clinicians.
Access to our proprietary learning platform, SoundInstitute™, for continuing education, and professional development with convenient online and in-person educational courses, including CME
Secure your future via Sound Physicians' Path to Partnership™ track + attain incentive-based rewards based upon performance
Location & Lifestyle
London, Kentucky, also known as the "Vacation Crossroads", boasts a little something for everyone—shopping, restaurants, and plenty of lakes and forests for nature enthusiasts! It is even the "Cycling Capital of Kentucky!" And when you are ready for a night in the city, Lexington and Knoxville are just a quick drive down I-75. All of that plus the top schools, friendly community, and affordable cost of living makes London, KY the perfect place to call home.
EOE
Next Steps...
Apply Now
Register Now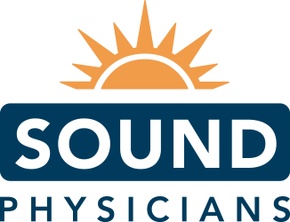 About Sound Physicians
We are dedicated to supporting our hospitalist and post-acute physicians in providing the very best quality care by partnering seamlessly with our partners. Physician founded, led, and managed, Sound Physicians has more than 1,800 hospitalist and post-acute physicians providing inpatient care to more than 180 hospitals and a growing number of post-acute care centers in 35 states across the U.S.
We recruit and retain the best doctors by creating a better career opportunity. Sound Physicians supports our physicians through manageable encounters, flexible schedules, and technology-driven processes that are designed by physicians to work for physicians. Through the SoundInstitute, we promote ongoing educational, professional and career development.