Internal Medicine Critical Care Job In Frederick, Maryland
Intensivist
Next Steps...
Apply Now
Register Now
Job Description
Intensivist opportunity conveniently located near Baltimore and DC!
Frederick Memorial Hospital opened in 1902 and is the only acute care hospital within a 25-mile radius of Frederick, MD. The hospital offers advanced surgical services and state-of-the-art care in a variety of disciplines that are new to the Frederick Community, including the Da Vinci Surgical System. They were named "Top Performer on Key Quality Measures®" by The Joint Commission and are presently building a brand-new ICU program.
20-bed closed ICU (brand new facility opened Q4 2022.
Intensivist and APP from 7a-5p with 1 Intensivist in-house from 5p-7a.
Manageable workload: The census varies between 9-16 patients between the Intensivist and Advanced Practice Provider during the day.
In 2022, Frederick Health was named one of America's 100 Best Hospitals, with additional awards in Critical Care Excellence and for Stroke Care by Healthgrades America.
Schedule: Modified block with mix of day and night shifts
Cutting edge integrated care program – Sound manages the Hospitalist, Critical Care, and Emergency Medicine services
Education, Training & Experience Required
MD or DO
Must be board certified or board eligible in critical care medicine
Ability to work as a team member
Must have a commitment to excellence in clinical service, be forward-thinking and demonstrate problem-solving abilities necessary in this environment
Excellent communication (written and verbal), analytical, and problem-solving skills
Ability to perform all technical skills in the critical care setting
Join a Collegial Practice Where You Thrive
Sound Critical Care is a physician-established and led group that partners with community hospitals to manage and improve ICUs nationwide. We ensure that physicians have the time and resources needed to deliver compassionate care that measurably improves quality and lowers the cost of healthcare for patients in the communities we serve. Our culture promotes physician autonomy, mastery, and purpose. Physicians have the ability to effectively participate in the process of change management within the community hospital ICU setting.
Our physicians and advanced practice providers all strive to improve quality, and we work hard to replicate their best ideas across the organization to improve outcomes for more than one million patients cared for by Sound Physicians annually. Our commitment to improving outcomes for patients is rooted in our ability to attract exceptional people. Great people, coupled with the right tools and development, are how we positively impact healthcare quality, one patient at a time, for millions of patients each year.
Location & Lifestyle
Frederick, MD is a progressive city nestled in the foothills of the easternmost ridge of the Blue Ridge Mountains. It is Maryland's second-largest city and part of the Baltimore-Washington Metropolitan Area. Boasting a bustling downtown and endless outdoor activities and resources, Frederick is a welcoming community with options for every interest. Frederick's central location allows commuters from Baltimore and the surrounding DC area. Many medical staff live in desirable suburbs like Elliot City and Columbia, providing an easy commute to Frederick as well as Baltimore and DC.
EOE
Next Steps...
Apply Now
Register Now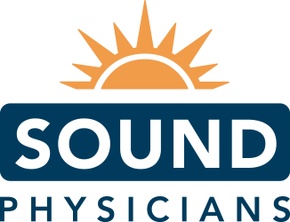 About Sound Physicians
We are dedicated to supporting our hospitalist and post-acute physicians in providing the very best quality care by partnering seamlessly with our partners. Physician founded, led, and managed, Sound Physicians has more than 1,800 hospitalist and post-acute physicians providing inpatient care to more than 180 hospitals and a growing number of post-acute care centers in 35 states across the U.S.
We recruit and retain the best doctors by creating a better career opportunity. Sound Physicians supports our physicians through manageable encounters, flexible schedules, and technology-driven processes that are designed by physicians to work for physicians. Through the SoundInstitute, we promote ongoing educational, professional and career development.