Gastroenterology Job In Kentucky
Gastroenterologist to join 3-provider group-- $600,000 base salary
Next Steps...
Apply Now
Register Now
Call Dan Jones:
Sign in to view
Job Description
Gastroenterologist to join 3-provider group-- $600,000 base salary
$400M newly-built hospital needing Bread and Butter GI
· It's simple, one of our 4 existing GI's was promoted to CMO and his patients have nowhere to go due to our volumes. Over 6 months out for new patients currently!
· ERCP/EUS optional but not required! Spend 2.5days in the Endo suite
· Family Medicine Residency in-house! Teaching opportunities available!
· Full benefits, 6 weeks PTO, sign-on bonus, NO ADMITTING needed, and call is only Doc-to-Doc.
· New Olympus scopes, RFA, Smart Pill, Bravo PH, Fiberscan…we have all the tech toys and APC's doing 1st Assist.
Live, Work and Play in a vibrant and growing community that is family centered and has all the amenities of a major metro!
Affordable housing in and around the community with new developments on the horizon and multiple highly ranked schools
Live right on the river with access to multiple metros, low cost of living and a high quality of life

We've grown exponentially in recent years ($300M invested in the Downtown) and are still on the rise with amenities such as a Symphony Orchestra, Museum of Fine Art, Museum of Science and History and multiple Universities in the area

Our community is the cornerstone of healthcare in our region and we pride ourselves on being the go-to providers for our patient population – now be a part of something big in building this program
If you are a motivated and experienced Gastroenterologist looking for an opportunity that will allow you to practice medicine while also shaping the future of your field, this opportunity is for you! To learn more about this opportunity and set up an on-site visit please call Adaptive Medical Partners at (888) 885-5009 and reference #851.
EOE
Next Steps...
Apply Now
Register Now
Call Dan Jones:
Sign in to view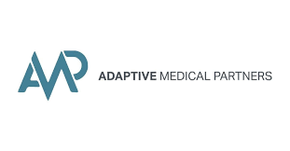 About Adaptive Medical Partners
Adaptive Medical Partners is a top-teir physician recruitment agency in Dallas, TX. We specialize in the placement of doctors in positions across the US.