Urology Job In Texas
Employed Urology DFW Metropolitan Area – Texas Tremendous Health System Subspecialists Welcome
Next Steps...
Apply Now
Register Now
Call Dan Jones:
Sign in to view
Job Description
Employed Urology
DFW Metropolitan Area – Texas
Tremendous Health System
Subspecialists Welcome
Practice:
One of the nations largest health systems is starting an employed Urology group and needs the best of the best to join our growing team. You will have access to an enormous referral network and one of the most supportive administrative teams in the country. This isn't your typical employed position as you will be offered autonomy and inclusion in decision making for the practice. We offer generous compensation, access to the latest and greatest equipment and a brand-new office space (coming soon!). If you are a top flight Urologist, that wants to be part of a health system that truly respects and values their physicians, we want to hear from you!
Location:
Dallas/Fort Worth Metroplex!!!!! Need we say more. One of the most desirable locations in the US. Stable, growing population – affordable cost of living – zero state income tax – and all the metropolitan amenities you can think of.
Positions like this don't last long, so please reach out to Dan Jones at djones@adaptivemedicalpartners.com or 817-663-2025 today!
EOE
Next Steps...
Apply Now
Register Now
Call Dan Jones:
Sign in to view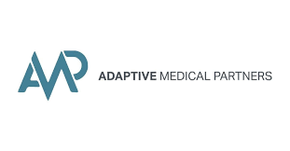 About Adaptive Medical Partners
Adaptive Medical Partners is a top-teir physician recruitment agency in Dallas, TX. We specialize in the placement of doctors in positions across the US.