Chief Medical Officer Job In Charlotte, North Carolina
CMO opening in Charlotte, NC
Next Steps...
Apply Now
Register Now
Call Andrew Edwards:
Sign in to view
Job Description
CMO opening in Charlotte, NC
Are you ready to take the next step towards the top of your profession? Partner with a collegial administration to implement your vision while overseeing a growing medical staff. As an F.Q.H.C., our mission is to deliver the highest quality patient care possible through our diverse range of staff specialists. Be prepared to roll up your sleeves and get hands on – we are at a critical tipping point where your input is paramount to the continued success and development of our team going forward!
Practice Highlights:
· Well-established Federally Qualified Health Center celebrating 40 years of proudly providing primary care services to the underserved in our community
· Full-time position with a 3-year term
· 50/50 split of clinical and administrative responsibilities
· Brand new and freshly renovated facilities
· $205,000 base + productivity & quality incentive pay
· Generous loan repayment options through the NHSC and state programs
· Over 6 weeks' time off
· Benefits as provided by the organization including (but not limited to): Health/dental/vision/malpractice insurance, professional fees, sign-on bonus, relocation assistance, and retirement
Community Highlights:
· Live in one of the most highly sought-after metropolitan areas in the United States – Charlotte, North Carolina
· Recently rated #9 "Best Quality of Life Cities" IN THE WORLD by Numbeo
· Beautiful climate year-round, surrounded by tall trees with easy access to all of your favorite outdoor recreational activities
· Endless restaurant and entertainment options
· Local international airport
· Access to multiple award-winning public and private school options
· H-1B Visa candidates encouraged to apply
For more information (including specific location details), please complete one of the following and reference job number 1773:
1. Apply via this website
2. Email an updated copy of your CV to tketterman@adaptivemedicalpartners.com
3. Call our main office at 817-756-1140 during normal business hours
EOE
Next Steps...
Apply Now
Register Now
Call Andrew Edwards:
Sign in to view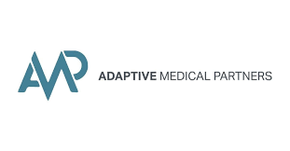 About Adaptive Medical Partners
Adaptive Medical Partners is a top-teir physician recruitment agency in Dallas, TX. We specialize in the placement of doctors in positions across the US.