Athletic Trainer Job In Atlanta, Georgia
Athletic Trainer
Next Steps...
Apply Now
Register Now
Job Description
At Matrix Providers - You come first. Always.
Your success is the focus of our entire business.
---
We are offering an excellent full-time opportunity for an Athletic Trainer to join our team of talented professionals who provide health care services to our veterans and their families at Robins Air Force Base in Georgia.
Full time
Hours will vary and will be confirmed by government supervisor
Excellent financial package designed to attract compassionate, top performers
Comprehensive benefits package to include major medical, dental, vision, and 401k
Malpractice provided with tail coverage
The Athletic Trainer must have the following qualifications:
Bachelor's Degree. Graduate from a college or university accredited by the Commission on Accreditation of Athletic Training Education (CAATE)
BLS Certification
Current Certification in Athletic Training through the National Athletic Trainers' Association (NATA) Board of Certification (BOC) and must possess and maintain a certification as a Certified Functional Capacity Evaluator
One year of experience as a Certified Athletic Trainer after graduation


Due to contractual obligations with the DoD, Health Care Workers performing under this contract must either be a U.S. citizen, or as defined by the Department of Homeland Security, U.S. Citizenship and Immigration Services, either a noncitizen national of the United States, lawful permanent resident of the United States, or alien authorized to work in the United States. .
You will love being part of the Matrix family of Providers whose focus since day one has been selflessly giving back to our hard-working and devoted military servicemen and women. Matrix Providers has always been a proud veteran-owned company and military family supporter and is a staunch ally of our active-duty and veteran service providers.
EOE
Next Steps...
Apply Now
Register Now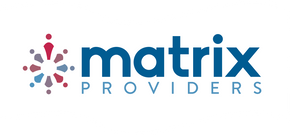 About Matrix Providers
Your Success is our business.
Working inside the gates of a military installation is an experience unlike any other. We welcome you to come in from the storm and enjoy set schedules, structured, clean, and quiet environments, and a better work/life balance. Come see what base life is REALLY like at a military treatment facility. You will be happily surprised how different everything can be when serving America's military families.
Matrix Providers, founded in 2010 by Dr. Bill Rivard, retired Colonel, is a service-disabled veteran owned business that contracts with government agencies to provide healthcare providers to military and government clinics/hospitals throughout the United States. We employ physicians, allied health, mid-level providers, nurses, assistants, technicians, etc. We offer competitive compensation with a comprehensive benefits package for full time employees and competitive income packages to Part Time and Independent Contractors. Due to working on a military base, in most cases, you can practice with an active/current license in any one of the fifty states.
Thanks for considering Matrix Providers as your future career partner.
Matrix Providers is an equal opportunity employer. Qualified applicants will receive consideration for employment without regard to race, color, religion, sex, sexual orientation, gender identity, national origin, disability or protected veteran status.