Hospitalist Job In New York, New York
Acute Care Nurse Practitioner – Regional Traveling
Next Steps...
Apply Now
Register Now
Job Description
Thrive Where Your Contributions Are Valued
Would you like your employer to move with you while retaining your benefits? As an employed traveling advanced practice provider, you will travel within the east coast region to a variety of hospital programs. In the last three years, over 150 providers have moved across state lines while we provide paid expenses for travel, lodging, and licensing. You will be paid above-market compensation for your flexibility to work in various locations. We have opportunities across the country!
What does it take to be a Sound Ambassador?
Excellent reputation as a clinician with strong problem-solving skills
Passion for Sound's core values of service, teamwork, integrity, quality, and innovation
Highly adaptable to different work environments including varying program sizes and levels of sophistication
Current license as an ACNP / ACGNP
Must have at least 4 years recent, autonomous, acute care, med/surge rounding experience preferred
Must be open to location and assignments within east coast region; could include CT, MA, MD, ME, NC, NY, NJ, PA, SC, VA, and WV
A Day In The Life of a Traveling APP Ambassador…
Perform evaluation and management services to patients requiring hospitalist services
Complete admissions from ED and develop treatment plans
Perform dictation of H&P examinations
7 days on, 7 days off schedule
Join a Collegial Practice Where You Will Thrive
When you join Sound, you are joining an organization that strives to be the unmatched leader in improving quality and reducing the cost of health care in the communities we serve. You will feel empowered to be creative and utilize your leadership skills to problem solve and drive improvement.
Are you ready to reach your greatest human potential? Apply today!
EOE
Next Steps...
Apply Now
Register Now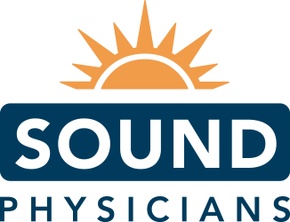 About Sound Physicians
We are dedicated to supporting our hospitalist and post-acute physicians in providing the very best quality care by partnering seamlessly with our partners. Physician founded, led, and managed, Sound Physicians has more than 1,800 hospitalist and post-acute physicians providing inpatient care to more than 180 hospitals and a growing number of post-acute care centers in 35 states across the U.S.
We recruit and retain the best doctors by creating a better career opportunity. Sound Physicians supports our physicians through manageable encounters, flexible schedules, and technology-driven processes that are designed by physicians to work for physicians. Through the SoundInstitute, we promote ongoing educational, professional and career development.