Dentist Job In Omaha, Nebraska
Do you have a desire to help the people that need the most help? Live and work in a Midwest, Metro area where you can help patients that need the most attention.
Next Steps...
Apply Now
Register Now
Call Dan Jones:
Sign in to view
Job Description
This Quality-of-Life Dental Practice Opportunity is located in the largest city in the state and the area. The downtown area has been going through some outstanding renovations and is packed with restaurants, museums and other cultural events to enjoy on your time off.
· Flexible schedule allows you to work your 40-hour week on your schedule
· Focus on quality patient care not patient quantity
· Competitive salary, full benefits and student loan assistance
· Fully staffed clinic with tenured personal allows you provide quality dental care without worrying about any aspect of the business side of medicine
· Live in a metro area with tons of outdoor activities in the area
For more information on this practice, including the exact location, please either call me, Will Jones, at 512-910-2166 or email a copy of your CV to wjones@adaptivemedicalpartners.com along with your availability to discuss the details of this opportunity
EOE
Next Steps...
Apply Now
Register Now
Call Dan Jones:
Sign in to view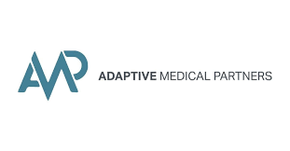 About Adaptive Medical Partners
Adaptive Medical Partners is a top-teir physician recruitment agency in Dallas, TX. We specialize in the placement of doctors in positions across the US.