LPN Job In Philadelphia, Pennsylvania
Do you aspire to be a leader? Would you like to live and work in Philadelphia while helping the people who need it most?
Next Steps...
Apply Now
Register Now
Call Dan Jones:
Sign in to view
Job Description
This established group is looking for a clinical director to join one of their six outpatient clinics located in Philly to provide quality patient care for 70% of your time while working in conjunction with their clinical Health Care Administrator to keep the clinic running efficiently the other 30%.
· As clinical director, the clinic will look to you as someone that leads by example by providing the best patient care to their underserved patient base while also keeping the clinic productive.
· Focus on quality patient care not patient quantity. 20 patients a day average
· Competitive salary, full benefits, and student loan assistance, if needed
· Fully staffed clinic with tenured personal allows you walk in and use your acquired skill set to ensure the clinic continues to run efficiently and productively.
For more information on this practice, please either call me, Will Jones, at 512-910-2166 or email a copy of your CV to wjones@adaptivemedicalpartners.com with the reference number NP-7095 along with your availability to discuss the details of this opportunity
EOE
Next Steps...
Apply Now
Register Now
Call Dan Jones:
Sign in to view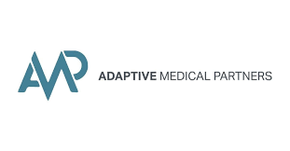 About Adaptive Medical Partners
Adaptive Medical Partners is a top-teir physician recruitment agency in Dallas, TX. We specialize in the placement of doctors in positions across the US.