Medical Oncology Job In Denver, Colorado
Medical Oncology with $664,900 1st Year Package Located in Denver!
This job was posted 4 days ago. Be one of the first 5 applicants.
Next Steps...
Apply Now
Register Now
Call Andrew Edwards:
Sign in to view
Job Description
· Very well-established organization that is expanding its footprint!
· Only FOUR clinical days per week with admin time given
· Ability to make well over $800,000 with manageable patient load!
· Location is ideal for living in MANY amazing Denver locations.
Denver is ranked in the TOP 1% of Most Desirable Locations in the World!
Many different housing and schooling options are spread throughout Denver!
· Country clubs, Art Galleries, Concert Venues, EVERYTHING IS HERE!
· Extremely strong economy that continues to grow year after year
· Resorts, Spas, Ranches, Craft Breweries, Wineries, and a Major Universities
· Amazing housing with many outstanding options everywhere
· Live in DOWNTOWN or OUT IN THE COUNTRY!
This organization has big plans to expand its oncology department and is in the process of partnering with one of the biggest cancer organizations in the country. Opportunity to work with a transparent and fair organization that supports your growth. To learn more about this opportunity and set up an on-site visit please call Adaptive Medical Partners at (888) 885-5009 and reference #1818.
EOE
Next Steps...
Apply Now
Register Now
Call Andrew Edwards:
Sign in to view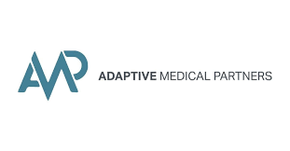 About Adaptive Medical Partners
Adaptive Medical Partners is a top-teir physician recruitment agency in Dallas, TX. We specialize in the placement of doctors in positions across the US.