Psychologist Job In California
Central California- Clinical Psychologist- Outpatient Therapy
Next Steps...
Apply Now
Register Now
Call Andrew Edwards:
Sign in to view
Job Description
Earn up to $130,000+
Student Loan repayment
Expanding Behavioral Health Team
I have an exciting Community Health Center clinical Psychologist position I'd like to share with you. Enjoy the benefits of a Mon- Friday work week and enjoy the mountains or the beach on the weekends.
PRACTICE:
* FQHC with comprehensive behavioral health, primary care and dental services
* Mon-Friday schedule- Enjoy your weekends!
* Focus on quality therapy – Mild to Moderate
* Full benefits, relocation, 5 Weeks PTO
COMMUNITY:
* Beautiful California within an hour to Sequoia National Forest
* 2 hours to the beach, 90 minutes to Snow Skiing, Weekend adventures!
* Very affordable housing- 2300 Sq. ft for $300,000- Mountaintop living available!
* Enjoy the benefits of California without the high cost of living!
This is a unique opportunity to join a growing organization. Join a collaborative health team that truly cares about the mission to provide the best possible healthcare to their patients.
Please call or mail me anytime day or evening, or even the weekend at 817-633-2040 or Mobile 972-983-4864, sking@adaptivemedicalpartners.com. Please reference CPY 7067.
EOE
Next Steps...
Apply Now
Register Now
Call Andrew Edwards:
Sign in to view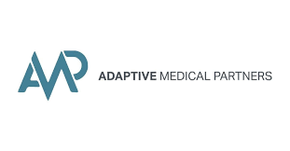 About Adaptive Medical Partners
Adaptive Medical Partners is a top-teir physician recruitment agency in Dallas, TX. We specialize in the placement of doctors in positions across the US.