Hospitalist Job In Cincinnati, Ohio
Nocturnist
Next Steps...
Apply Now
Register Now
Job Description
Through People, We Make a Difference
Being a physician-led practice is a big part of who we are. Our practice is built by all of us, and everyone is empowered to contribute and make our practice even better. Sound Physicians fosters an environment of engagement, where both individual and team contributions are encouraged and rewarded.
250-bed, non-profit hospital
Established team with 17 physicians, 4 advanced practitioners, and two clinical performance nurses
Strong subspecialty support
Nocturnist will run codes
Open ICU; Nocturnist manages critical care patients at night
Procedure experience is required
H1B eligible facility; access to Sound's in-house visa specialists as well as our licensing and credentialing experts; all required filing fees for the visa are paid and services covered
Commitment to our Front-Line Clinicians
Our talented clinicians are the key to fulfilling our mission. We focus on optimizing the practice environment so our providers can feel really proud of the care they give. This is the key to engagement. We optimize workloads effectively, reducing inefficiencies, and consistently exceeding expectations through service excellence to our clinicians.
Access to our proprietary learning platform, SoundInstitute™, for continuing education, and professional development with convenient online and in-person educational courses, including CME
Secure your future via Sound Physicians' Path to Partnership™ track + attain incentive-based rewards based on performance
Location & Lifestyle
Cincinnati's blend of cultural heritage, historic architecture, and world-class sports teams and museums draw people from all over the United States. Popular Cincinnati attractions include cruising along the Ohio River in the BB Riverboats, going to see the Bengals pro-football or the Reds pro-baseball teams play, strolling along the Cincinnati Riverfront Park or visiting one of the many art and history museums. Other attractions include the Cincinnati Zoo & Botanical Garden, the National Underground Railroad Freedom Center, the Krohn Conservatory, and Coney Island. Cincinnati's mix of indoor and outdoor entertainment, restaurants, and attractions make it the perfect city in which to live and work, no matter the season.
EOE
Next Steps...
Apply Now
Register Now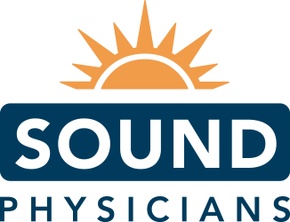 About Sound Physicians
We are dedicated to supporting our hospitalist and post-acute physicians in providing the very best quality care by partnering seamlessly with our partners. Physician founded, led, and managed, Sound Physicians has more than 1,800 hospitalist and post-acute physicians providing inpatient care to more than 180 hospitals and a growing number of post-acute care centers in 35 states across the U.S.
We recruit and retain the best doctors by creating a better career opportunity. Sound Physicians supports our physicians through manageable encounters, flexible schedules, and technology-driven processes that are designed by physicians to work for physicians. Through the SoundInstitute, we promote ongoing educational, professional and career development.