Social Worker Job In Iowa
Licensed Clinical Social Worker Needed – Full and Part Time Available
Next Steps...
Apply Now
Register Now
Call Andrew Edwards:
Sign in to view
Job Description
We are looking to grow our group and think with your background you could be a great fit. We can offer impeccable work life balance. There is in fact, a ton of flexibility to practice how you want with our group. Both Full and Part Time is available.
· Flexibility in practice set up and how often you want to work
· The ability to see the type of clientele you want to see
· Guaranteed Salary or 100% production – You choose!
· Bonus structure
· We can even provide clinical supervision for those not fully licensed yet.
True quality of life practice with great facilities and a supportive team! Live in one of the world's most scenic beauty, cultural attractions, diverse communities, and world-class cuisine have been the stuff of legend for decades.
· Easy access to airports for international travel
· Be a part of rich heritage and annual festivals that bring the community together
· National Parks and amazing beaches.
If you would like to learn more about this amazing opportunity, please contact Joshua Littleton at 817-663-2023 or via email at jlittleton@amp-health.com. Reference Number - 1632
EOE
Next Steps...
Apply Now
Register Now
Call Andrew Edwards:
Sign in to view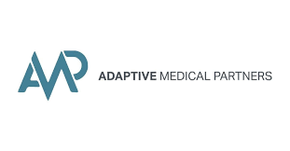 About Adaptive Medical Partners
Adaptive Medical Partners is a top-teir physician recruitment agency in Dallas, TX. We specialize in the placement of doctors in positions across the US.