Family Medicine Job In Philadelphia, Pennsylvania
$294,500 Financial Package in Downtown Philadelphia
Next Steps...
Apply Now
Register Now
Call Dan Jones:
Sign in to view
Job Description
· Organization is located just a few minutes from Philly
· Great quality of life with a strong group of colleagues in an outpatient setting
· Relocation assistance will be provided if moving from outside of Philadelphia
· Organization is NOT part of a big system which allows for more autonomy
· Offering potential Sign-On, Relocation and 33 days of Time Off!
Live, Work and Play in Philadelphia or any of the surrounding areas!
Unmatched location with excellent access to the area!
· Philadelphia is one of the top metropolitan areas in the country!
· Access to every single amenity you could ever want!
· No call radius so you can live as far out as you like.
· Plenty of areas to choose from since the location is centrally located.
Very friendly administrative staff that has shown great stability through the years. More than enough patients to be seen. If you want to live in one of the greatest cities in the country and have a great quality of life to enjoy it then give me a call. To learn more about this opportunity and set up an on-site visit please call Mike Freeman at Adaptive Medical Partners at (917) 905-0125 and reference #1968.
EOE
Next Steps...
Apply Now
Register Now
Call Dan Jones:
Sign in to view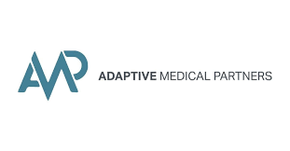 About Adaptive Medical Partners
Adaptive Medical Partners is a top-teir physician recruitment agency in Dallas, TX. We specialize in the placement of doctors in positions across the US.