Emergency Medicine Job In Memphis, Tennessee
Emergency Medicine Physician
Next Steps...
Apply Now
Register Now
Job Description
Join a Collegial Practice Where You Will Thrive
Methodist University hosts 617 beds and is home to a new 50-bed emergency room. This hospital serves as the primary teaching hospital for the University of Tennessee Health Science Center. Methodist University is a level one trauma center serving as a referral center for the entire Methodist Health Care System and beyond and is located in downtown Memphis
Excellent subspecialty support and medical staff – highly supportive and collegial
ED volume – 70,000
Cerner EMR
Must enjoy working with residents
Comfort with procedures and trauma patients required
Excellent independent contractor compensation with liability/malpractice coverage provided
BE/BC in emergency medicine (ABEM, ABOEM) required; Residents welcome to apply!
Full & part-time opportunities available
Hospital emergency departments have become the source of the majority of hospital admissions, so continually striving to improve outcomes in the emergency department is key to a hospital's success. With the goal of always improving patient care and experience, our processes streamline transitions from the emergency department to inpatient admissions. We believe that clinical integration between emergency medicine and hospital medicine teams is imperative. Using our proven processes, our clinical teams align to streamline inter-department handoffs and improve clinical performance and patient experience.
What Matters to You
As a physician-founded and led organization, we know what matters to you. Trust, recognition, camaraderie, and hassle-free onboarding are just a few gears we hang our hat on. Our model is designed to challenge the status quo and transform the acute episode of care.
Data-driven physician dashboards with automated analytics
Optimized daily workflows and optimized scheduling
Compliance support
Location and Lifestyle
Location and Lifestyle Memphis is located along the Mississippi River in southwest Tennessee. It has a population of 650,000 (2018), which makes this city the largest on the Mississippi River. There is lots to do in this city, including visiting the former home of Elvis Presley, Graceland. Other attractions include Beale Street, the National Civil Rights Museum, and Sun Studio.
EOE
Next Steps...
Apply Now
Register Now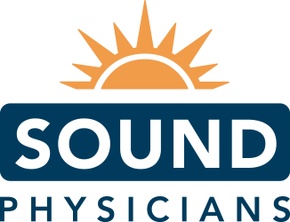 About Sound Physicians
We are dedicated to supporting our hospitalist and post-acute physicians in providing the very best quality care by partnering seamlessly with our partners. Physician founded, led, and managed, Sound Physicians has more than 1,800 hospitalist and post-acute physicians providing inpatient care to more than 180 hospitals and a growing number of post-acute care centers in 35 states across the U.S.
We recruit and retain the best doctors by creating a better career opportunity. Sound Physicians supports our physicians through manageable encounters, flexible schedules, and technology-driven processes that are designed by physicians to work for physicians. Through the SoundInstitute, we promote ongoing educational, professional and career development.