Emergency Medicine Job In Memphis, Tennessee
Emergency Medicine Physician
Next Steps...
Apply Now
Register Now
Job Description
Join a Collegial Practice Where you Will Thrive
Methodist South Hospital has been serving the residents of South Memphis for over 40 years. Some of the services they offer include diabetes, maternity, orthopedics, and wound care. Methodist South has been awarded the Best Regional Hospital by U.S. News and World Report.
158-bed hospital; Excellent subspecialty support and medical staff – highly supportive and collegial
ED volume – 55,000
Cerner EMR
Scribes available
Procedures required
48 hours of physician coverage
1099; Excellent independent contractor compensation with liability/malpractice coverage provided
BE/BC in emergency medicine (ABEM, ABOEM)
Success Happens When you Start With your People
Do you have big ideas and even bigger ambitions? We are looking for an emergency medicine physician who is passionate about embracing innovation. Sound Physicians brings leadership, organization, technology, and process to confront the pain points that every emergency department must contend with today including reducing avoidable readmissions, managing patients who make frequent ED visits, implementing efficient workflows, and a commitment to delivering a positive clinician and patient experience.
Commitment to our front-line clinicians
Contributions are valued and rewarded
Clinician-specific performance feedback
When you join Sound, you join an organization that strives to be the unmatched leader in improving quality and reducing the cost of healthcare in the communities we serve. You will feel empowered to be creative and utilize your leadership skills to problem-solve and drive improvement.
Location and Lifestyle
Memphis is located along the Mississippi River in southwest Tennessee. It has a population of 650,000 (2018), which makes this city the largest on the Mississippi River. There is a lot to do in this city, including visiting the former home of Elvis Presley, Graceland. Other attractions include Beale Street, the National Civil Rights Museum, and Sun Studio.
EOE
Next Steps...
Apply Now
Register Now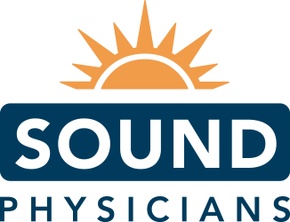 About Sound Physicians
We are dedicated to supporting our hospitalist and post-acute physicians in providing the very best quality care by partnering seamlessly with our partners. Physician founded, led, and managed, Sound Physicians has more than 1,800 hospitalist and post-acute physicians providing inpatient care to more than 180 hospitals and a growing number of post-acute care centers in 35 states across the U.S.
We recruit and retain the best doctors by creating a better career opportunity. Sound Physicians supports our physicians through manageable encounters, flexible schedules, and technology-driven processes that are designed by physicians to work for physicians. Through the SoundInstitute, we promote ongoing educational, professional and career development.