Internal Medicine Job In Cleveland, Mississippi
Wonderful Outpatient Position in Mississippi
Next Steps...
Apply Now
Register Now
Job Description
Incredible Internal Medicine Opportunity in one of Norman Crampton's 100 Best Small Towns in America! Cleveland is located approximately 2 hours south of Memphis, TN, near the MS River. It's a college-town (Delta State University) with a very low crime rate, excellent locally owned and operated restaurants and downtown shops. Cleveland is the 1st outside of Los Angeles, CA to have a Grammy? Museum. This is due to the heavy emphasis on music and the arts in our community. We also have a Performing Arts Center, excellent park commission program for kids involved in sports, a dance studio, state of the art aquatic center, state of the art recording studio (part of the Delta Music Institute), top ranked public schools, and several private school choices. The Mississippi River is 17 miles away, so hunting and fishing opportunities abound in this area as well. Cleveland Medical Clinic, the most prominent Primary Care group in this area, is seeking an additional Internist to join their very busy practice. The group is expanding to meet the increasing demand in the community. Recruitment Package may include: - Base salary + wRVU production incentive - Quality bonus - CME allowance - Sign-on bonus - Medical debt assistance - Relocation allowance - Residency stipend - Medical Director stipend - Health benefits + Retirement plan - Marketing + practice growth assistance
EOE
Next Steps...
Apply Now
Register Now
Community Information
Located in the heart of the Mississippi Delta, Cleveland is a delightful town situtated halfway between Memphis & Jackson. Home to the GRAMMY Museum & Blues music offering shopping options from boutiques to antiques.
Community Links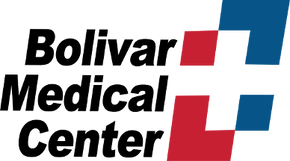 About Bolivar Medical Center
Bolivar Medical Center (BMC) is a 165-bed acute-care general hospital that includes a 35-bed nursing home. BMC's medical campus also features the Medical Office Building and an Outpatient Rehabilitation Facility with staff offering adult and pediatric physical, occupational and speech therapy as well as an aquatic therapy program.
In the past three years, LifePoint has invested roughly $10M in capital additions to BMC, including 64-slice CT, digital mammography, exterior and interior renovations, medical office building, geriatric psych unit, and wound care center. Additionally, the hospital is in the process of adding several new services, including hyperbaric wound care, swing bed, and in-patient geriatric psychiatric services.
BMC is a vital member of the Cleveland community and Bolivar County. It is the third largest employer in the county and supports the community through numerous sponsorships, participation in boards, committees, and civic organizations, and wellness initiatives such as smoking cessation classes, Weight Watchers and breast cancer awareness.