Certified Anesthesiologist Assistant Job In Columbus, Georgia
Anesthesiologist Assistant Opening in Georgia - $40,000 Sign On Bonus
Next Steps...
Apply Now
Register Now
Job Description
St. Francis-Emory Healthcare is seeking a Certified Anesthesiologist Assistant in Columbus, GA. The provider will administer anesthesia under the direction of an anesthesiologist and assist with pre-operative and post-operative patient evaluations. We have full-time or part-time positions available!
Practice Details:
- Case types include General, Ortho, ENT, Gyn, Robotic, Cardiovascular, Endoscopy, Thoracic, some pediatric cases included
- Premium pay for on-call, weekend, and holiday shifts
- Up to 7 weeks paid vacation per year and up to $2500 CME Reimbursement per year
Recruitment Package may include:
- $40,000 Sign-on bonus
- Medical debt assistance
- Relocation allowance
- Health benefits + Retirement plan
EOE
Next Steps...
Apply Now
Register Now
Community Information
Located in western Georgia, Columbus overlooks the Chattahoochee River blending a vibrant artsy energy with a unique local history. Enjoy the outdoors, listen to local bands, or taste finely brewed beer - world-class experiences without an ego.
Community Links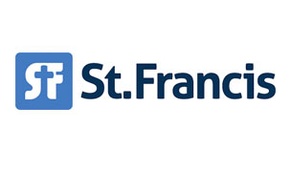 About St. Francis Hospital
Founded in 1950, St. Francis is a community hospital in Columbus, Georgia. What began as a 154-bed hospital is now a 376-bed facility employing more than 2,700 employees and 300 physicians. In addition to a full range of inpatient, outpatient and emergency room services, St. Francis offers the only open heart surgery program in the area.
Since the first patient was admitted in 1950, St. Francis has fervently served the community and region, providing outstanding, compassionate care from one generation to the next. Recognized as the area's finest health care provider, St. Francis continues to reach for the highest standards in quality and safety to offer its patients the best possible care.
In 2011, the hospital broke ground on its largest expansion project. Two years later, the St. Francis Heart Hospital and the Sue Marie Turner Women's Hospital opened, the latter of which brought obstetrical services back to the hospital.