Hospitalist Job In Tucson, Arizona
Hospitalist
Next Steps...
Apply Now
Register Now
Job Description
Through People, We Make a Difference
Sound Physicians is a physician-founded and led hospital medicine practice that started in 2001. While Sound has grown significantly since then, our vision of building a great practice is unchanged. We believe this starts by offering a better career model designed around our vision of improving quality and lowering the cost of care for patients in the communities we serve. When you join Sound Physicians, you will sense a palpable difference in the way we approach hospital medicine from your first day.
Carondelet St. Joseph's Hospital is one of only three accredited Chest Pain Centers in Southern Arizona and of only two Tucson hospitals certified as a Primary Stroke Center. The hospital is home to the Carondelet Neurological Institute, has a comprehensive Women's Care Program, and a nationally-certified Cardiac and Pulmonary Rehabilitation Program.
486-bed community hospital with 44-bed Medical-Surgical ICU with a dedicated 12 bed Neuro CCU and Step Down Unit and 36 Neuro Med/Surg private rooms
Established team with 19 physicians, 4 advanced practice providers, and two clinical performance nurses
Excellent sub-specialty backup
No procedures
Closed ICU; Sound critical care team provide excellent 24/7 ICU coverage
Our Sound Physicians team includes three service lines- emergency medicine, critical care, and hospital medicine – all working together for additional collegiality and exceptional results including higher patient satisfaction!
Commitment to our Front-Line Providers
Our talented providers are the key to fulfilling our mission. We focus on optimizing the practice environment so our providers can feel really proud of the care they give. This is the key to engagement. We optimize workloads effectively, reducing inefficiencies, and consistently exceeding expectations through service excellence to our providers.
Access to our proprietary learning platform, SoundInstitute™, for continuing education, and professional development with convenient online and in-person educational courses, including CME
Secure your future via Sound Physicians' Path to Partnership™ track + attain incentive-based rewards based on performance
Location & Lifestyle
Tucson is situated in the eastern portion of Pima County, Arizona is one of the lushest valleys found in the Sonoran Desert. Surrounded by five unique mountain ranges, opportunities for outdoor exploration are endless. A quick drive along the Catalina Highway-Sky Island National Scenic Byway can take you from the lower elevations of the valley floor to the summit of Mt. Lemmon at 9,157 feet. In roughly an hour this scenic drive traverses seven of the world's nine life zones—the span of ecosystems you'd see driving from Mexico to Canada. The city is bordered on all sides by protected natural areas: Coronado National Forest, Catalina State Park, Ironwood Forest National Monument, and Saguaro National Parks East and West (the best places to see the giant saguaro cactus native only to Southern Arizona and Native Mexico). Because of the variety of terrain and proximity to protected areas and parks Tucson is widely considered one of the world's best destinations for activities such as hiking, cycling, rock climbing, horseback riding, and just about anything else you would want to do outdoors.
Hospital Recognitions
Recognized for quality maternity care by Blue Cross Blue Shield Blue Distinction Centers for their proven expertise, high-quality care, and patient results as designated Maternity Centers in Southern Arizona.
Accredited by the Society for Cardiovascular Care as Chest Pain Centers.
The Carondelet Hospitals are nationally recognized for their commitment to high quality by the US World News for highly performing regional care in Heart Failure, and St. Joseph's Hospital is recognized also for COPD.
The rehabilitation program has been recognized by the American Association of Cardiovascular and Pulmonary Rehabilitation (AACVPR) for both its cardio and pulmonary rehabilitation programs. Additionally, The Inpatient Rehabilitation program at Carondelet St. Joseph's Hospital is by CARF International, the Commission on Accreditation of Rehabilitation Facilities.
EOE
Next Steps...
Apply Now
Register Now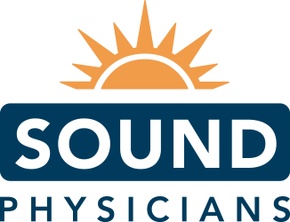 About Sound Physicians
We are dedicated to supporting our hospitalist and post-acute physicians in providing the very best quality care by partnering seamlessly with our partners. Physician founded, led, and managed, Sound Physicians has more than 1,800 hospitalist and post-acute physicians providing inpatient care to more than 180 hospitals and a growing number of post-acute care centers in 35 states across the U.S.
We recruit and retain the best doctors by creating a better career opportunity. Sound Physicians supports our physicians through manageable encounters, flexible schedules, and technology-driven processes that are designed by physicians to work for physicians. Through the SoundInstitute, we promote ongoing educational, professional and career development.