RN Job In Fairfield, California
Registered Nurse (RN) - Psychiatric/Mental Health - Fairfield CA
Next Steps...
Apply Now
Register Now
Job Description
Apply Here - https://matrixproviders.clearcompany.com/careers/jobs/48cc9a08-60c6-7f62-43cc-4bc946681df7/apply?source=1969875-CS-46948
Matrix Providers - Caring for America's military family
Serving America's military family by aligning exceptional healthcare workers with rewarding career opportunities.
We are potentially hiring for a qualified civilian Registered Nurse Psychiatric/Mental Health to join our team of talented professionals who provide health care services to our veterans and their families at David Grant Medical Center located on Travis AFB in Fairfield CA.
Status: Insert Full time or Part-time / Independent Contractor
Schedule: Mon-Sun, 14/12 hour shift per 28 days. On-Call: 2 days of call per 28 days cycle with the possibility of working up to the full 12 hours if called in. 6:45 a.m.-7:15 p.m. (day shift) or 6:45 p.m.-7:15 a.m. (night shift)
Benefits: Competitive financial package with a comprehensive insurance package including health, dental, vision, and life coverage.
• Accrued Paid Time Off (PTO) & Paid Holidays
• 401(k) Plan
The Registered Nurse Psychiatric/Mental Health must have the following qualifications:
Degree: Associates Degree of Nursing.
Education: Graduate from a college or university accredited by National League for Nursing Accrediting Commission (NLNAC), or The Commission on Collegiate Nursing Education (CCNE).
Certifications in addition to Basic Life Support: Prevention and Management of Disruptive Behavior-Military (PMDB-M) but will be certified and trained at the MTF after hire; unless applicant has a valid PMDB-M certification from another location.
Licensure: Current, full, active, and unrestricted license to practice as a Registered Nurse.
Experience: 24 months of experience within the last 48 months in psychiatric/mental health nursing. Knowledge of professional care theories, principles, practices, disease processes, and procedures to perform nursing assignments of moderate difficulty and experience to acutely ill, adult, and geriatric patients as appropriate. Demonstrates knowledge of growth and development, and pathophysiology of disease processes, specific to the unit population. Knowledge of a variety of pharmacological agents used in inpatient treatment, the desired effects, side effects, and complications of their use as well as the accurate administration of the pharmacologic agent, including dosage calculations as required. Knowledge of the administrative requirements for proper documentation of patient's condition including nursing assessment/reassessment, planning, interventions, evaluation, outcomes, patient/family teaching, and follow-up care. Assesses, coordinates, facilitates, delivers and evaluates care for patients using the nursing process. Synthesizes information and makes appropriate clinical decisions using a wide variety of data sources, specifically patient response, physician and nurse progress notes, interdisciplinary consultations, results of tests/procedures, and applicable guidelines and standards. Knowledge of computer operations and proficiency in the use of basic word processing, data entry and automated medical records. Proficient in mental health nursing process, individual and family dynamics in health and during illness; individual and group modalities; theories of personality development, human behavior, psychopathology, diagnosis, pharmacology, psychotherapies as well as the physiological response to alcohol and drug abuse withdrawal. Proficient in the laws, regulations and ethical standards pertaining to psychiatric nursing.
EOE
Next Steps...
Apply Now
Register Now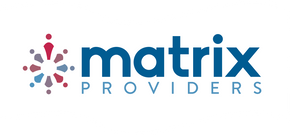 About Matrix Providers
Your Success is our business.
Working inside the gates of a military installation is an experience unlike any other. We welcome you to come in from the storm and enjoy set schedules, structured, clean, and quiet environments, and a better work/life balance. Come see what base life is REALLY like at a military treatment facility. You will be happily surprised how different everything can be when serving America's military families.
Matrix Providers, founded in 2010 by Dr. Bill Rivard, retired Colonel, is a service-disabled veteran owned business that contracts with government agencies to provide healthcare providers to military and government clinics/hospitals throughout the United States. We employ physicians, allied health, mid-level providers, nurses, assistants, technicians, etc. We offer competitive compensation with a comprehensive benefits package for full time employees and competitive income packages to Part Time and Independent Contractors. Due to working on a military base, in most cases, you can practice with an active/current license in any one of the fifty states.
Thanks for considering Matrix Providers as your future career partner.
Matrix Providers is an equal opportunity employer. Qualified applicants will receive consideration for employment without regard to race, color, religion, sex, sexual orientation, gender identity, national origin, disability or protected veteran status.