Hospitalist Job In Sierra Vista, Arizona
Hospitalist and Nocturnist
Next Steps...
Apply Now
Register Now
Job Description
Through People, We Make a Difference
Sound Physicians started as a physician founded and led hospital medicine practice in 2001. While Sound has grown significantly since then, our vision of building a great practice is unchanged. A great practice starts by offering a better career model, designed around our vision of improving quality and lowering the cost of care for patients in the communities we serve. When you join Sound Physicians, you will sense a palpable difference in the way we approach hospital medicine from your first day.
Canyon Vista Medical Center (CVMC) was founded in 1963 as Western Baptist Osteopathic Hospital and has grown to a 100-bed facility serving the residents of Sierra Vista, Ft. Huachuca, and Cochise County. CVMC is a teaching hospital with both Internal and Family Medicine residents.
Beautiful, new, state of art 100-bed acute care teaching hospital with internal and family medicine residency program
Established team with 7 physicians and a clinical performance nurse
Open 12 bed ICU; physicians perform intubations, central lines, paracentesis, thoracentesis, lumbar punctures, and vent management.
Hospitalists run codes
Procedures are required
Student loan repayment available
J1 eligible; access to Sound's in-house visa specialists as well as our licensing and credentialing experts; all required filing fees for the visa are paid and services covered
Commitment to our Front-Line Providers
Sound Physicians fosters an environment of engagement, where both individual and team contributions are encouraged and rewarded. Being a physician-led practice is a big part of who we are. Our practice is built by all of us, and everyone is empowered to contribute and make our practice even better.
Access to our proprietary learning platform, SoundInstitute™, for continuing education, and professional development with convenient online and in-person educational courses, including CME
Secure your future via Sound Physicians' Path to Partnership™ track + attain incentive-based rewards based on performance
Location & Lifestyle
Located in the beautiful high desert of southeastern Arizona, Canyon Vista Medical Center proudly calls Sierra Vista, Arizona home. Nestled in the San Pedro River Valley just 75 miles southeast of Tucson with spectacular mountain views and year-round temperate climate.
A population of 44,000, increasing at a rate of 15% every year with a projection of 100,000 by 2028
Amazing outdoor activities – surrounded by mountains and beautiful desert landscapes
Explore and hike the national historical parks
EOE
Next Steps...
Apply Now
Register Now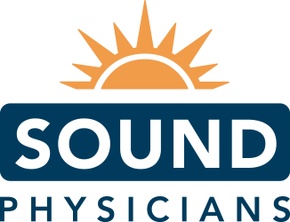 About Sound Physicians
We are dedicated to supporting our hospitalist and post-acute physicians in providing the very best quality care by partnering seamlessly with our partners. Physician founded, led, and managed, Sound Physicians has more than 1,800 hospitalist and post-acute physicians providing inpatient care to more than 180 hospitals and a growing number of post-acute care centers in 35 states across the U.S.
We recruit and retain the best doctors by creating a better career opportunity. Sound Physicians supports our physicians through manageable encounters, flexible schedules, and technology-driven processes that are designed by physicians to work for physicians. Through the SoundInstitute, we promote ongoing educational, professional and career development.