Hospitalist Job In Phoenix, Arizona
Hospitalist
Next Steps...
Apply Now
Register Now
Job Description
Through People, We Make a Difference
Sound Physicians fosters an environment of engagement, where both individual and team contributions are encouraged and rewarded. Being a physician-led practice is a big part of who we are. Our practice is built by all of us, and everyone is empowered to contribute and make our practice even better.
Abrazo West Campus is a thriving medical center and Emergency and Trauma Medicine rotation site for the Abrazo Internal Medicine and General Surgery residency programs.  Abrazo West Campus serves the West Valley and beyond offering complex services like a Level 1 Trauma program, orthopedics, interventional cardiology, stroke, and vascular care, women's health, robotic-assisted surgery, and more.
188-bed acute care community medical center
Established team with 16 physicians and a clinical performance nurse
No call environment
Open 20 bed  ICU; hospitalists are required to perform intubations when necessary;  intensivist support during the day and trauma anesthesia at night for backup
Hospitalists are a part of the Rapid Response Team and are the primary code team
Part-time option available
Commitment to our Front-Line Providers
Sound Physicians started as a physician founded and led hospital medicine practice in 2001. While Sound has grown significantly since then, our vision of building a great practice is unchanged. A great practice starts by offering a better career model, designed around our vision of improving quality and lowering the cost of care for patients in the communities we serve. When you join Sound Physicians, you will sense a palpable difference in the way we approach hospital medicine from your first day.
Access to our proprietary learning platform, SoundInstitute™, for continuing education, and professional development with convenient online and in-person educational courses, including CME
Secure your future via Sound Physicians' Path to Partnership™ track + attain incentive-based rewards based on performance
Location & Lifestyle
Located in Goodyear, Arizona, a suburb of Phoenix and surrounded by stunning sunsets, beautiful mountain ranges, and the Sonoran Desert. Towering saguaro cactuses, spring wildflowers, and mountains on every horizon are just a few of the natural aesthetics that make Phoenix one of the best cities to spend time outdoors. Hiking and biking are some of the most popular ways to see the saguaro cacti, red rocks, and desert arroyos, no matter what part of town you live in. The Cholla trail on Camelback Mountain features the most iconic outline on the horizon and Piestewa Peak in the Phoenix Mountain Preserve offers even more signature vistas and trails. South Mountain Park and Preserve is the largest municipal park in the United States, and mountain bikers love the 50 miles of trails it provides.
Awards and Accolades
Abrazo West Campus is a Level I Trauma center
Accredited Chest Pain Center by the Society of Cardiovascular Patient Care
2020 Recipient of the American Heart Association/American Stroke Association Get with the Guidelines Gold Plus Honor Roll Elite awards for using the most up-to-date, evidence-based treatment guidelines for improved patient care and outcomes
EOE
Next Steps...
Apply Now
Register Now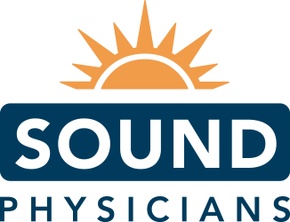 About Sound Physicians
We are dedicated to supporting our hospitalist and post-acute physicians in providing the very best quality care by partnering seamlessly with our partners. Physician founded, led, and managed, Sound Physicians has more than 1,800 hospitalist and post-acute physicians providing inpatient care to more than 180 hospitals and a growing number of post-acute care centers in 35 states across the U.S.
We recruit and retain the best doctors by creating a better career opportunity. Sound Physicians supports our physicians through manageable encounters, flexible schedules, and technology-driven processes that are designed by physicians to work for physicians. Through the SoundInstitute, we promote ongoing educational, professional and career development.