Hospitalist Job In Philadelphia, Pennsylvania
Hospitalist
Next Steps...
Apply Now
Register Now
Job Description
Through People, We Make a Difference
Sound continues to innovate in new ways to provide quality care and reduce costs. By unifying hospital medicine and critical care programs under the Sound umbrella we have been able to improve care delivery stay and receive higher patient satisfaction. As a way to better hear the voices in the communities we serve, Sound takes HCAHPS seriously. Not surprisingly, Sound's integrated programs have 2.4% higher average HCAHPS scores than non-integrated programs as quality care methods can be better implemented when hospital medicine and critical care programs unite. This is a direct result of successful efficiency measures implemented by a united approach to medicine.
Einstein Medical Center Montgomery is a teaching facility located just North of Philadelphia in Norriton, PA, and is one of 3 hospitals in the Einstein Healthcare Network. It has received the nationally recognized Leapfrog Hospital Safety "A" Grade in the spring of 2018.
192-bed, community-based, teaching facility
Team of 15 physicians, 2 advanced practitioners, and a clinical performance nurse
Nocturnist will work alongside APP and senior resident
Residents are responsible for codes
No call environment; Procedures not required
Closed ICU; Intensivist coverage by Sound's own critical care team
Full & Part-time opportunities available
Open to internal medicine trained physicians; 2+ years of hospital experience preferred
Commitment to our Front-Line Clinicians
Sound Physicians is a leading healthcare organization with a proven track record of improving quality, satisfaction, and financial performance for its hospital partners nationwide. Sound combines a high-performance model with engaged providers to drive reproducible results across the acute care episode, including anesthesia, emergency medicine, hospital medicine, critical care, telemedicine, and physician advisory services.
Access to our proprietary learning platform, SoundInstitute™, for continuing education, and professional development with convenient online and in-person educational courses, including CME
Secure your future via Sound Physicians' Path to Partnership™ track + attain incentive-based rewards based on performance
Location & Lifestyle
East Norriton, Pennsylvania is 20 miles northwest of Philadelphia. It was recognized by Business Week as one of the nation's top five Best Affordable Suburbs in 2009. East Norriton is home to the Barley Sheaf Inn and Old Norriton Presbyterian Church, which are listed on the National Register of Historic Places. Philadelphia is a vibrant and diverse city with a vast amount of culture and history as well as world-class educational institutions, medical facilities, museums, entertainment, sports venues, and restaurants.
EOE
Next Steps...
Apply Now
Register Now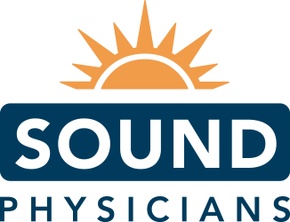 About Sound Physicians
We are dedicated to supporting our hospitalist and post-acute physicians in providing the very best quality care by partnering seamlessly with our partners. Physician founded, led, and managed, Sound Physicians has more than 1,800 hospitalist and post-acute physicians providing inpatient care to more than 180 hospitals and a growing number of post-acute care centers in 35 states across the U.S.
We recruit and retain the best doctors by creating a better career opportunity. Sound Physicians supports our physicians through manageable encounters, flexible schedules, and technology-driven processes that are designed by physicians to work for physicians. Through the SoundInstitute, we promote ongoing educational, professional and career development.