Hospitalist Job In Saint Albans City, Vermont
Nurse Practitioner or Physician Assistant – Hospitalist
Next Steps...
Apply Now
Register Now
Job Description
A Collegial Practice Where You Can Thrive
As an advanced practice provider (APP) with Sound Physicians, you will work in an environment that promotes the Sound core values of integrity, teamwork, service, quality, and innovation enjoying a sustainable career with programs consistently staffed to levels that facilitate a manageable workload for our hospital teams. At Sound Physicians, we recognize the value that you bring when you are empowered to work at the top of your license. We invest in robust onboarding and training as you assimilate into a new role at a new hospital. We support you to provide the excellent care you long to give each patient through ongoing professional development and ongoing feedback on your clinical performance.
Northwestern Medical Center is a state-of-the-art hospital with newly constructed, private inpatient rooms and offers 24/7 care in the emergency department with strong specialty backup. The inpatient team does interdisciplinary rounds each day while treating an average of 15-18 patients daily.
Established team of 3 physicians, 3 advanced practitioners, and a clinical performance nurse
No procedures required
No code requirement
Schedule: 5 days on / 5 days off; No nights
Attractive compensation and sign-on bonus
Full benefits package to include health, life and disability, CME allowance, and 401(K)
Requirements of Advanced Practitioners
Our talented clinicians are the key to fulfilling our mission. We focus on optimizing the practice environment so our clinicians can feel really proud of the care they give. This is the key to engagement. We optimize workloads effectively, reducing inefficiencies, and consistently exceeding expectations through service excellence to our clinicians.
Perform evaluation and management services to patients requiring hospitalist services with the hospitalist practice
Develop treatment plans
Complete admissions from ED
Complete consultations for other service lines (ortho, cardiology, pulmonary, etc.)
Perform dictation of H&P examinations
Cross cover for the hospitalist team
Perform such other responsibilities as reasonably assigned by the chief hospitalist and within NP/PA scope of practice
Current, unrestricted license in Vermont with ACLS certification
ACNP or AGACNP experience PA's with med-surge rounding experience required; Must be able to work independently
Location & Lifestyle
Love the outdoors? St. Alban's, Vermont is the place for you! Enjoy the small-town feel with big-city amenities just 30 minutes away. Great ski resorts close while enjoying the beauty of all 4 seasons. Burlington, VT is 30 minutes south or be in Montreal, Canada in under 1 hour. This small town is welcoming and has a charming historic downtown area.
EOE
Next Steps...
Apply Now
Register Now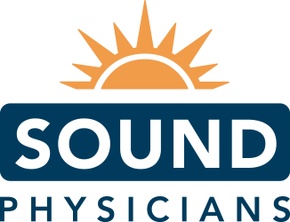 About Sound Physicians
We are dedicated to supporting our hospitalist and post-acute physicians in providing the very best quality care by partnering seamlessly with our partners. Physician founded, led, and managed, Sound Physicians has more than 1,800 hospitalist and post-acute physicians providing inpatient care to more than 180 hospitals and a growing number of post-acute care centers in 35 states across the U.S.
We recruit and retain the best doctors by creating a better career opportunity. Sound Physicians supports our physicians through manageable encounters, flexible schedules, and technology-driven processes that are designed by physicians to work for physicians. Through the SoundInstitute, we promote ongoing educational, professional and career development.