Oral & Maxillofacial Surgery Job In Florence, South Carolina
Hospital employed Oral Surgeon position open near Coast of South Carolina
Next Steps...
Apply Now
Register Now
Call Angela Stukes:
Sign in to view
Job Description
McLeod Health is seeking to hire and employ a BC/BE Oral Surgeon interested in both dental and facial trauma surgery.
Come join our employed, established and growing practice in Florence, SC. 1 hour from the Coast.
Seeking to hire an Oral & Maxillofacial Residency Trained Trauma Surgeon
Hospital Employed Opening with McLeod Health,
Located 1 hour from the Coast of South Carolina in Florence, SC
Hours are from 8:00a - 5:00p Monday-Friday (half day on Friday)
Competitive Salary!
PTO, benefits, retirement, paid malpractice, CME allowance, sign on bonus and relocation!
Join this well-established and growing practice on our main hospital campus, allowing you to both see patients and perform surgery.
If you are interested in learning more, please send me your CV and I'll be happy to discuss this opportunity with you in more detail! Thank you Angela Stukes
EOE
Next Steps...
Apply Now
Register Now
Call Angela Stukes:
Sign in to view
Community Information
McLeod Health offers physician careers at all of our locations. Each area has its own unique charm. Choose from the rich history and fondness for music and arts in Florence, South Carolina, the relaxing beach lifestyle found in the Myrtle Beach area, or the more rural, close-knit community life found in Cheraw, Dillon, Loris and Manning. No matter which location you choose, you're just a short drive from larger cities like Charleston and Columbia, South Carolina. With McLeod Health, the region's largest and most honored healthcare team, you're sure to find the lifestyle you desire along with a tremendous career.
Community Links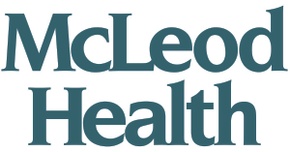 About McLeod Health
The Choice for Medical Excellence
McLeod Health has seven hospitals and offers 904 acute licensed beds. Our hospitals include McLeod Regional Medical Center in Florence, McLeod Health Dillon, McLeod Health Cheraw, McLeod Health Clarendon, McLeod Health Loris, McLeod Health Seacoast and McLeod Behavioral Health. As medical needs grow, we grow and expand. Our excellence extends from the Midlands to the Coast along the border of North and South Carolina - serving more than one million people. Founded over a century ago, McLeod is a locally owned, not-for-profit healthcare system which features the strength of 850 physicians and 2,700 registered nurses, and approximately 9,500 employees. McLeod constantly seeks to improve patient care with efforts that are physician led, data-driven and evidence-based.
McLeod Health is the region's destination for medical excellence.