Hospitalist Job In Luray, Virginia
Hospitalist
Next Steps...
Apply Now
Register Now
Job Description
Through People, We Make a Difference
Page Memorial is a 25-bed Critical Access Hospital in Luray, VA, just 2 hours from D.C. With a brand new facility opened in 2014, Page Memorial and the Valley Health System provide the community with 24-hour Emergency Services, Transitional Care & Rehab, Orthopedics, specialty Surgical Services, Sleep Medicine, and comprehensive cardiovascular care.
Hospitalist team is part of rapid response and code team
No call environment
No procedures required
Schedule: 7 on / 7 off; 7 am – 7 pm
J1 eligible; access to Sound's in-house visa specialists as well as our licensing and credentialing experts; all required filing fees for the visa are paid and services covered
Commitment to our Front-Line Clinicians
Being a physician-led practice is a big part of who we are. Our practice is built by all of us, and everyone is empowered to contribute and make our practice even better. Sound Physicians fosters an environment of engagement, where both individual and team contributions are encouraged and rewarded.
Our talented clinicians are the key to fulfilling our mission. We focus on optimizing the practice environment so our clinicians can feel really proud of the care they give. This is the key to engagement. We optimize workloads effectively, reducing inefficiencies and consistently exceeding expectations through service excellence to our clinicians.
Access to our proprietary learning platform, SoundInstitute™, for continuing education, and professional development with convenient online and in-person educational courses, including CME
Secure your future via Sound Physicians' Path to Partnership™ track + attain incentive-based rewards based on performance
Location & Lifestyle
Located in the beautiful Shenandoah Valley and the northern corner of the Commonwealth of Virginia, Luray is just 90 miles west of D.C. and 45 miles south of Winchester, VA. The community offers a rich history dating all the way back to 1812 and is home to the headquarters of the Shenandoah National Park with over 200,000 acres of protected land filled with spectacular views and waterfalls. After your scenic day at the park, kick back and sip on your favorite beverage at one of the many distilleries, vineyards, and breweries located just minutes away. Escape the "big city" to Luray where rural characters meet scenic beauty!
EOE
Next Steps...
Apply Now
Register Now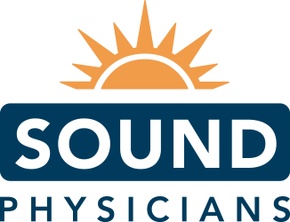 About Sound Physicians
We are dedicated to supporting our hospitalist and post-acute physicians in providing the very best quality care by partnering seamlessly with our partners. Physician founded, led, and managed, Sound Physicians has more than 1,800 hospitalist and post-acute physicians providing inpatient care to more than 180 hospitals and a growing number of post-acute care centers in 35 states across the U.S.
We recruit and retain the best doctors by creating a better career opportunity. Sound Physicians supports our physicians through manageable encounters, flexible schedules, and technology-driven processes that are designed by physicians to work for physicians. Through the SoundInstitute, we promote ongoing educational, professional and career development.