Rheumatology Job In Oklahoma City, Oklahoma
RHEUMATOLOGY WITH UNLIMITED POTENTIAL OKLAHOMA CITY
Next Steps...
Apply Now
Register Now
Call Andrew Edwards:
Sign in to view
Job Description
Join this unique, established practice offering a high quality opportunity with limitless potential
7100+ Active Patients Waiting – NO RAMP UP TIME!!
Over 200 Infusion Patients – 2 Infusion Suites On Site
Aggressive base salary plus production-based incentives
Our experienced staff treats each other like family
Full Benefits Package with Health, Dental, Vision, PTO, Sick Time, Paid Malpractice
Located in the Heart of Oklahoma City
Why OKC?
Oklahoma City is progressive and revitalized. Our area is buzzing with creative energy
#1 Ranked "High Wages and Low Cost of Living City" - CNBC
#1 Ranked "Hot Ten List" for America's Best New Restaurants – Bon Appetit
#1 Ranked "Most Passionate Live Music Fans" – SeatGeek
Top 25 Best Cities for Outdoor Spaces
Oklahoma City also ranks in 25 Best Cities for Jobs, Best Cities to Raise a Family, Top 25 Most Romantic Cities in America
If you are evaluating opportunities, this is an organization you absolutely must consider. I have discovered they are focused on doing things right on so many levels. If you are interested in a limitless opportunity in call Brent Whitson with Adaptive Medical Partners today at 817-663-2030 or e-mail bwhitson@amp-health.com and reference Job 2123.
EOE
Next Steps...
Apply Now
Register Now
Call Andrew Edwards:
Sign in to view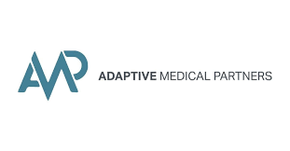 About Adaptive Medical Partners
Adaptive Medical Partners is a top-teir physician recruitment agency in Dallas, TX. We specialize in the placement of doctors in positions across the US.