Hospitalist Job In El Paso, Texas
Hospitalist or Nocturnist
Next Steps...
Apply Now
Register Now
Job Description
Through People, We Make a Difference
Being a physician-led practice is a big part of who we are. Our practice is built by all of us, and everyone is empowered to contribute and make our practice even better. Sound Physicians fosters an environment of engagement, where both individual and team contributions are encouraged and rewarded.
As a part of the largest healthcare network in El Paso, TX, The Hospitals of Providence – Sierra Campus is continually evolving to meet the needs of the community. The Sierra Campus is a 350-bed community-based medical center and has become nationally recognized for its medical expertise and quality care.
Team with 8 physicians, 4 advanced practitioners, and a clinical performance nurse
Co-manage ICU with Intensivist team; no procedures required
ED Physicians respond to code blue; AOD leads the rapid response team. Sound Hospitalists do respond to codes for their respective patients
J1 eligible (HHS and Conrad 30 program.); access to Sound's in-house visa specialists as well as our licensing and credentialing experts; all required filing fees for the visa are paid and services covered)
What Matters to You
Our talented clinicians are the key to fulfilling our mission. We focus on optimizing the practice environment so our clinicians can feel really proud of the care they give. This is the key to engagement. We optimize workloads effectively, reducing inefficiencies and consistently exceeding expectations through service excellence to our clinicians.
Access to our proprietary learning platform, SoundInstitute™, for continuing education, and professional development with convenient online and in-person educational courses, including CM
Secure your future via Sound Physicians' Path to Partnership™ track + attain incentive-based rewards based on performance
Location & Lifestyle
This 6th largest city in Texas is nestled between the beautiful Franklin Mountains and the historic Rio Grande, El Paso offers state-of-the-art educational and medical facilities, abundant cultural and entertainment opportunities with 18 museums and 35 art galleries, year-round recreation including award-winning golf courses, low crime rate, an extremely favorable cost-of-living, and some of the best weather conditions on the planet with over 300 days of sunshine per year. The city provides plenty of parks and gardens as well as mountain and desert trails for hiking, biking, and horseback riding. El Paso has four private golf courses, two military courses, and seven public courses, including Painted Dunes Golf Course ranked No. 2 in the country by Golf Digest. New Mexico offers snow skiing within a 2-hour drive and the local airport provides easy access to larger cities.
The Hospitals of Providence – Sierra Campus Highlights and Awards
The Sierra Campus was evaluated and reaccredited by the Society of Cardiovascular Patient Care for its ability to assess, diagnose, and treat patients who experience a heart attack.
The Sierra Campus was the first health care provider in El Paso to provide MAKOplasty®, an innovative robotic procedure that allows surgeons to partially resurface the arthritic portion of the knee while preserving healthy bone and tissue, relieving pain, restoring range of motion, and decreasing recovery time.
ACC HeartCARE Center Designation – 1 of only 10 hospitals in the nation to receive ACC HeartCARE Center Designation. The Hospitals of Providence Sierra Campus were recognized by the American College of Cardiology for their commitment to consistent high-quality cardiovascular care. The hospital was the first in the region and one of only ten hospitals in the nation to receive this achievement.
Sierra Campus achieves Advanced Certification for Comprehensive Stroke Center. The Hospitals of Providence Sierra Campus earned recognition for meeting the guidelines required for the treatment of the most serious stroke events. Comprehensive Stroke Centers offer state-of-the-art infrastructure, staff, and training to receive and treat patients with the most complex strokes.
The Hospitals of Providence Sierra Campus earned a top grade for patient safety. The Hospitals of Providence Sierra Campus once again has earned a grade "A" rating in The Leapfrog Group's Fall 2019 Safety Score, demonstrating the commitment Sierra Campus has to deliver safe, high-quality patient care.
EOE
Next Steps...
Apply Now
Register Now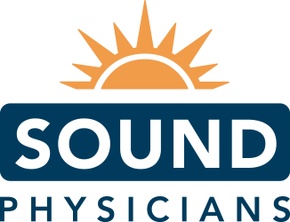 About Sound Physicians
We are dedicated to supporting our hospitalist and post-acute physicians in providing the very best quality care by partnering seamlessly with our partners. Physician founded, led, and managed, Sound Physicians has more than 1,800 hospitalist and post-acute physicians providing inpatient care to more than 180 hospitals and a growing number of post-acute care centers in 35 states across the U.S.
We recruit and retain the best doctors by creating a better career opportunity. Sound Physicians supports our physicians through manageable encounters, flexible schedules, and technology-driven processes that are designed by physicians to work for physicians. Through the SoundInstitute, we promote ongoing educational, professional and career development.