Hospitalist Job In Oklahoma City, Oklahoma
Nocturnist
Next Steps...
Apply Now
Register Now
Job Description
Through People, We Make a Difference
Sound Physicians started as a physician founded and led hospital medicine practice in 2001. While Sound has grown significantly since then, our vision of building a great practice is unchanged. A great practice starts by offering a better career model, designed around our vision of improving quality and lowering the cost of care for patients in the communities we serve. When you join Sound Physicians, you will sense a palpable difference in the way we approach hospital medicine from your first day.
SSM Health St. Anthony Hospital – Oklahoma City is a 773-bed regional referral facility specializing in cardiology, oncology, surgery, and behavioral medicine. The hospital, established in 1898, is located in Midtown Oklahoma City and serves the needs of Central Oklahoma, as well as many counties throughout Oklahoma, through its large rural affiliate network of hospitals. Four SSM Health St. Anthony Healthplex campuses provide convenient emergency and outpatient service access to the outlying communities of the metropolitan area. SSM Health St. Anthony added urgent care services in May 2015 at SSM Health St. Anthony North.
773-bed not-for-profit  hospital
The hospitalist team has 25 physicians, 6 advanced practitioners, 2 clinical performance nurses, and a hospitalist coordinator
Open ICU
No procedures or codes required
Exceptional compensation
7 on/off; nocturnists – 7PM – 7 AM
H1B eligible facility; access to Sound's in-house visa specialists as well as our licensing and credentialing experts; all required filing fees for the visa are paid and services covered
Commitment to our Front-Line Providers
Sound Physicians knows that the only way to achieve our vision of being "the unmatched leader in improving quality and lowering the cost of care in the communities we serve" is through the well-being of our people. We care about your peace of mind, and that comes from knowing you are part of an organization that supports you.
Access to our proprietary learning platform, SoundInstitute™, for continuing education, and professional development with convenient online and in-person educational courses, including CME
Secure your future via Sound Physicians' Path to Partnership™ track + attain incentive-based rewards based on performance
Location & Lifestyle
Oklahoma City offers a unique blend of lifestyles from downtown urban lofts to historic preservation districts to upscale suburban neighborhoods, all within easy driving distance to St. Anthony Hospital. Plentiful outdoor activities including golf courses, tennis courts, rowing, and kayaking.
Oklahoma Thunder NBA games and OKC Dodgers minor-league baseball games at the Bricktown ballpark
The Oklahoma City Philharmonic, the Oklahoma City Art Museum, the Oklahoma City Ballet, and numerous stage productions throughout the year
Annual community events include Red Earth, the Redbud Classic, Festival of the Arts, and Oklahoma City Memorial Marathon
Hospital Awards
SSM Health St. Anthony has received numerous awards including the Oklahoma Quality Award for Excellence, Certified Healthy Business, and Premier QUEST® Award for High-value Healthcare Citation of Merit, among others. Healthsights ranks SSM Health St. Anthony at performance levels for quality and patient satisfaction higher than local competitors and many national health care organizations.
EOE
Next Steps...
Apply Now
Register Now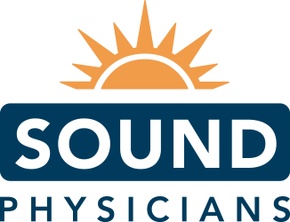 About Sound Physicians
We are dedicated to supporting our hospitalist and post-acute physicians in providing the very best quality care by partnering seamlessly with our partners. Physician founded, led, and managed, Sound Physicians has more than 1,800 hospitalist and post-acute physicians providing inpatient care to more than 180 hospitals and a growing number of post-acute care centers in 35 states across the U.S.
We recruit and retain the best doctors by creating a better career opportunity. Sound Physicians supports our physicians through manageable encounters, flexible schedules, and technology-driven processes that are designed by physicians to work for physicians. Through the SoundInstitute, we promote ongoing educational, professional and career development.