Anesthesiology Job In Laredo, Texas
Cardiac Anesthesiologist
Next Steps...
Apply Now
Register Now
Job Description
Through People, We Make a Difference
At Sound Physicians, we know that an engaged team stems from strong clinical leadership. Our leaders include board-certified clinicians who bring years of clinical and operational knowledge along with demonstrated success in the building and management of nationwide anesthesia practice. Their focus on establishing an anesthesia care team model where each clinician is valued and invested in ensures that we can continue to improve the perioperative experience and decrease costs for our patients.
To drive volume while increasing the quality of patient care, Sound Physicians has taken a unique approach to anesthesia services. Our care-team model leverages both anesthesiologists and CRNAs to facilitate throughput in the OR and provide closer contact between anesthesia clinicians and patients. The result is better access to anesthesia resources, improved productivity, and enhanced patient experience.
What Sets Sound Apart
Expertise in performance management across the entire acute and post-acute episode of care
Our technology-forward, data-driven approach to improving patient experience
SoundMetrix, our proprietary analytics platform, provides real-time, risk-adjusted metrics and patient levels to optimize care
Sound's own workflow and communications platform that supports clinician and nursing workflows across care settings
Commitment to our Front-Line Clinicians
Medical programs excel when they have teams that are provided with consistent development opportunities and the resources they need to support their wellbeing. All our clinicians attend an in-person onboarding session to not only align our vision and values but the values and goals of our hospital partners as well. In addition, we heavily invest in online and in-person development opportunities for our clinicians to help them reach their greatest potential.
Laredo Medical Center is a 326-bed licensed acute care facility offering a range of inpatient and outpatient services. LMC is accredited by the Joint Commission, is a Certified Primary Stroke Center, and received the designation of Level III Neonatal Intensive Care service provided by the Texas Department of Health Services. The facility is the only hospital in the area with a dedicated unit for bone and joint services, including robotic-assisted surgery for orthopedic cases. LMC also is home to the largest emergency center in the community with an Advanced Level III Trauma Designation. In 2020, LMC grew its footprint by constructing the first freestanding Emergency Department.
Sound Anesthesia is seeking a Cardiac Anesthesiologist to join our team at Laredo Medical Center. This is a new service line for LMC.
Laredo Medical Center CV Anesthesiologist Highlights include:
2 week on / 2 week off model
All MDs doing their own cases; not supervising CRNAs
Level III trauma center with OB/GYN, Ortho, minor Vascular, Urology, minimal healthy peds and now adding cardiac
8 Points of service per day + 2 OB suites
Approx 12k annual case volume
1099 status with guaranteed compensation working 26 weeks only; Any additional weeks picked up at a guaranteed weekly rate – $600k base ++
Malpractice covered by Sound
Position requirements include:
An active and unrestricted TX medical license and board certification by the ABA
Willing to have a combined general and cardiac case mix
Team approach mindset; must be calm and collected in busy situations and have an all-hands-on-deck approach, when needed
Location & Lifestyle
Laredo is settled on the Rio Grande in Southwestern Webb County in South Texas. Located 135 miles from Corpus Christi and 150 miles from San Antonio. Laredo has a prized golf course that overlooks the Rio Grande River and is known as one of Texas's best public golf courses. If history and culture are your interests, Laredo is a perfect city for you. Once the entirety of the town of Laredo, the historic district is now in the heart of downtown. The streets there are paved with brick and the beautiful architecture reflects Spanish and Mexican influences from the 19th century.
EOE
Next Steps...
Apply Now
Register Now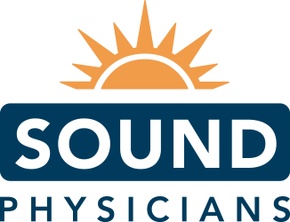 About Sound Physicians
We are dedicated to supporting our hospitalist and post-acute physicians in providing the very best quality care by partnering seamlessly with our partners. Physician founded, led, and managed, Sound Physicians has more than 1,800 hospitalist and post-acute physicians providing inpatient care to more than 180 hospitals and a growing number of post-acute care centers in 35 states across the U.S.
We recruit and retain the best doctors by creating a better career opportunity. Sound Physicians supports our physicians through manageable encounters, flexible schedules, and technology-driven processes that are designed by physicians to work for physicians. Through the SoundInstitute, we promote ongoing educational, professional and career development.