Hospitalist Job In Cody, Wyoming
Hospitalist
Next Steps...
Apply Now
Register Now
Job Description
Through People, We Make a Difference
Being a physician-led practice is a big part of who we are. Our practice is built by all of us, and everyone is empowered to contribute and make our practice even better. Sound Physicians fosters an environment of engagement, where both individual and team contributions are encouraged and rewarded.
Cody Regional Health is a 25-bed critical access hospital that has evolved from a small one-location hospital to a healthcare system that reaches and serves all of Northwest Wyoming. With a wide variety of services provided and a focus on growth and innovation, Cody Regional Health provides a healthcare experience that exceeds expectations.
3 physician team including Chief Hospitalist with 2 APPs
Full-time at this site is 10 shifts a month – can do more
Flexible block schedule of 12-hour day shifts only; full and part-time options available
Telemedicine coverage at night (Hospitalists on call for emergent needs – returns are rare)
1 physician and 1 NP during the day
6-bed Open ICU – our hospitalists manage; procedures not required, but a plus
Hospitalists cover in-house LTAC unit – primarily managed by APPs but physicians consult
Access SoundInstitute™ learning platform for continuing education and professional career development with convenient online and in-person educational courses, including CME
Commitment to our Front-Line Clinicians
Our talented clinicians are the key to fulfilling our mission. We focus on optimizing the practice environment so our clinicians can feel really proud of the care they give. This is the key to engagement. We optimize workloads effectively, reducing inefficiencies and consistently exceeding expectations through service excellence to our clinicians.
Access to our proprietary learning platform, SoundInstitute™, for continuing education, and professional development with convenient online and in-person educational courses, including CME
Secure your future via Sound Physicians' Path to Partnership™ track + attain incentive-based rewards based on performance
Location & Lifestyle
Located 52 miles from Yellowstone National Park, Cody is located along the Shoshone River and nestled between the Beartooth and Absaroka Mountains. Cody and the surrounding areas offer amazing scenery and an abundance of outdoor activities including rock climbing, mountain biking, hiking, kayaking, fly-fishing, horseback riding, & river rafting. As a popular tourist destination, Cody offers fantastic restaurants, shopping, art galleries, and museums. Cody has a population of nearly 10,000 but sees hundreds of thousands of visitors throughout the year. Cody is served by Yellowstone Regional Airport.
EOE
Next Steps...
Apply Now
Register Now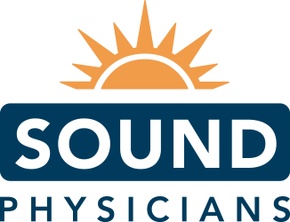 About Sound Physicians
We are dedicated to supporting our hospitalist and post-acute physicians in providing the very best quality care by partnering seamlessly with our partners. Physician founded, led, and managed, Sound Physicians has more than 1,800 hospitalist and post-acute physicians providing inpatient care to more than 180 hospitals and a growing number of post-acute care centers in 35 states across the U.S.
We recruit and retain the best doctors by creating a better career opportunity. Sound Physicians supports our physicians through manageable encounters, flexible schedules, and technology-driven processes that are designed by physicians to work for physicians. Through the SoundInstitute, we promote ongoing educational, professional and career development.