Physical Therapy Job In Colorado
Physical Therapist needed in Beautiful Mountain West!
Next Steps...
Apply Now
Register Now
Call Dan Jones:
Sign in to view
Job Description
Make a difference, build relationships, improve lives
· Not-for-Profit Community Health Center needing a PT to work in a Outpatient clinic with Primary Care and Behavioral Health providers in-house. Walk into a readymade practice setting!
· Fully employed position with $90,000 Base salary, Full Health Benefits and 35 PTO days!
· Enjoy working with residents and staff who conduct Daily Team Huddles.
· Only work in one clinical setting and take advantage of a predictable schedule and quality of practice!
Skiing, Rafting, Golfing, hiking...bring all your hobbies!
· With 320 annual days of sunshine here, it's no surprise that our local lake and State parks are some of the most popular to visit in the country.
· Not looking for winter sports or extreme cold? Our unique climate allows for mountainside living without all the white stuff. Avid golfers from surrounding states love that they can play here almost year-round!
· Cost of living out West can often be quite high unless you live here! Our cost of living is lower than 80% of the State!
Want to make a difference and spearhead patient relations? Being overworked or asked to see more patients than you feel comfortable with daily? If you answered "yes" to either or both questions, please call Lane Willhite at 303-731-0691 or by email, lwillhite@adaptivemedicalpartners.com
Please Reference Job PT-8112
EOE
Next Steps...
Apply Now
Register Now
Call Dan Jones:
Sign in to view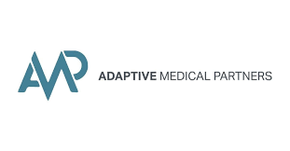 About Adaptive Medical Partners
Adaptive Medical Partners is a top-teir physician recruitment agency in Dallas, TX. We specialize in the placement of doctors in positions across the US.