Hospitalist Job In Kealakekua, Hawaii
Hospitalist
Next Steps...
Apply Now
Register Now
Job Description
Through People, We Make a Difference
Kona Community Hospital is a 94-bed full-service community hospital with 24-hour emergency services that has served the community of West Hawaii for nearly 100 years. Adding more and more services over the years has enabled KCH to provide quality care to residents and visitors whenever they are in need. As one of the largest employers in West Hawaii, KCH staff includes over 400 highly skilled employees and 100 medical staff practitioners, many of whom have been with KCH for more than 20 years.
Established team with 8 physicians, 2 APPs, and a clinical performance nurse
Procedures required
Open ICU
Vent management is required; no intensivist on site
No call environment
7 on/7 off schedule
J1 eligible; access to Sound's in-house visa specialists as well as our licensing and credentialing experts; all required filing fees for the visa are paid and services covered
KCH was voted Best Hospital in West Hawaii in the 2010 West Hawaii Today poll and was awarded the Kona-Kohala Chamber of Commerce Pualu Business Innovation Award, the American Heart Association's Silver Performance Award in Heart Failure it also received 3rd Place in HMSA's HQSR Heart Program. Additionally, it was the first hospital on Hawaii Island to begin the Level III Trauma Center designation process.
Being a physician-led practice is a big part of who we are. Our practice is built by all of us, and everyone is empowered to contribute and make our practice even better. Sound Physicians fosters an environment of engagement, where both individual and team contributions are encouraged and rewarded.
Commitment to our Front-Line Clinicians
Our talented clinicians are the key to fulfilling our mission. We focus on optimizing the practice environment so our clinicians can feel proud of the care they give. This is the key to engagement. We optimize workloads effectively, reducing inefficiencies and consistently exceeding expectations through service excellence to our clinicians.
Access to our proprietary learning platform, SoundInstitute™, for continuing education, and professional development with convenient online and in-person educational courses, including CME
Secure your future via Sound Physicians' Path to Partnership™ track + attain incentive-based rewards based on performance
Location & Lifestyle
The sunny Kona District stretches for nearly 60 miles, from Kona International Airport to beyond Kealakekua Bay on Hawaii Island's lava-lined western coast. The heart of Kona is a bustling gathering place just 15 minutes south of Kona International Airport. Home to shops, restaurants, and nightlife, it offers a variety of opportunities and activities for people from all walks of life.
Numerous historical and cultural sites and museums throughout West Hawaii provide a perspective on developments that are the legacy of present-day Hawaii. These range from Hawaiian archeological sites such as Mookini Heiau in Kohala to the graceful Hilihe'e Palace and Mokuaikaua Church in Kailua-Kona to Waimea's Parker Ranch and the modernistic Ellison Onizuka Space Museum at the Kona International Airport. The vibrant cultural and historical background and diverse environment of the beautiful Kona coast make this location an area that visitors love to travel to and residents love to call home.
EOE
Next Steps...
Apply Now
Register Now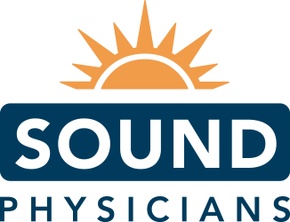 About Sound Physicians
We are dedicated to supporting our hospitalist and post-acute physicians in providing the very best quality care by partnering seamlessly with our partners. Physician founded, led, and managed, Sound Physicians has more than 1,800 hospitalist and post-acute physicians providing inpatient care to more than 180 hospitals and a growing number of post-acute care centers in 35 states across the U.S.
We recruit and retain the best doctors by creating a better career opportunity. Sound Physicians supports our physicians through manageable encounters, flexible schedules, and technology-driven processes that are designed by physicians to work for physicians. Through the SoundInstitute, we promote ongoing educational, professional and career development.