Physical Medicine & Rehabilitation Job In Gilbert, Arizona
Arizona Inpatient Medical Director Opportunity!
Next Steps...
Apply Now
Register Now
Call Melissa Harman:
Sign in to view
Job Description
Lifepoint Rehabilitation is dedicated to Hope, Healing, and Recovery for our patients. We are in partnership with Dignity Health and are currently seeking a physician to serve as the Medical Director at the new Dignity Health East Valley Rehabilitation Hospital in Gilbert, Arizona. This is an 40 bed inpatient rehabilitation facility that serves patients in need of rehabilitation services, including physical, occupational, and speech-language therapies.
Your career growth begins when you join an interdisciplinary team, where doctors, nurses, therapists and other experts work together to form individualized care plans for our patients and residents. The goal of our team is to focus on each patient as an individual to ensure that we are meeting their clinical needs and creating a fun and dynamic healing environment.
The Medical Director position will collaborate with the Program Director (or CEO) and the entire clinical team to provide clinical care in conformance with the facility's policies and procedures, state and federal laws and regulations, including the Centers for Medicare and Medicaid Services (CMS) and The Joint Commission.
Why partner with Lifepoint Rehabilitation?
Independent contractor status
Flexible schedule
Latest technology
Team environment
Training and support
Best in Class compliance team
As a Medical Director you will have:
Doctor of medicine or osteopathy, duly licensed and registered to practice medicine or surgery, and is in good standing under the laws of the state.
Certified and maintains all board certifications in his or her specialty areas by a nationally recognized board.
Demonstrates appropriate experience or training to provide rehabilitation services through one of the following:

A formal residency in PMR
A fellowship in rehabilitation for a minimum of one year
Has completed a one year hospital internship with a minimum of two years' of training or experience as a collaborative team member in the medical management of inpatients requiring rehabilitation services
Physician shall provide services 32 hours per week at an inpatient rehabilitation hospital.
EOE
Next Steps...
Apply Now
Register Now
Call Melissa Harman:
Sign in to view
Community Information
40-bed inpatient acute rehabilitation hospital in partnership with Lifepoint Rehab.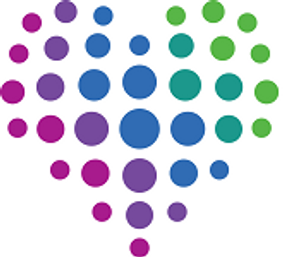 About Lifepoint Rehabilitation
Lifepoint Rehabilitation is a leading provider of acute inpatient rehabilitation services with more than 300 hospital-based rehabilitation units, medical/surgical and outpatient therapy settings and more than 30 joint venture inpatient rehabilitation hospitals across the country.
We provide high quality, patient-centered care to those who have experienced a loss of function from an injury or illness. Our team conducts comprehensive evaluations to determine each patient's unique needs, and then creates a multifaceted program using the latest rehabilitation therapies and advanced technologies to support them on their road to recovery. Our goal is to help our patients recover as fully as possible and regain the level of independence they hope to achieve.