Hospitalist Job In Silverdale, Washington
Hospitalist – Dedicated Swings
Next Steps...
Apply Now
Register Now
Job Description
Through People, We Make a Difference
Sound Physicians started as a physician founded and led hospital medicine practice in 2001. While Sound has grown significantly since then, our vision of building a great practice is unchanged. A great practice starts by offering a better career model, designed around our vision of improving quality and lowering the cost of care for patients in the communities we serve. When you join Sound Physicians, you will sense a palpable difference in the way we approach hospital medicine from your first day.
Established team with 16 physicians, 4 APPs, and a clinical performance nurse
No call
No procedures required
ED runs codes
Closed ICU
Full subspecialty support 24 hours a day
Swing shift 4 PM-2 AM; admissions only
H1B eligible; access to Sound's in-house visa specialists as well as our licensing and credentialing experts; all required filing fees for the visa are paid and services covered
Commitment to our Front-Line Clinicians
Sound Physicians fosters an environment of engagement, where both individual and team contributions are encouraged and rewarded. Being a physician-led practice is a big part of who we are. Our practice is built by all of us, and everyone is empowered to contribute and make our practice even better.
Access to our proprietary learning platform, SoundInstitute™, for continuing education, and professional development with convenient online and in-person educational courses, including CME
Secure your future via Sound Physicians' Path to Partnership™ track + attain incentive-based rewards based on performance
Location & Lifestyle
Silverdale is located on the Kitsap Peninsula just 35 minutes from Tacoma, WA, or just an hour's ferry ride to downtown Seattle, WA. You have the opportunity to live at the north tip of the Dyes Inlet on the Pacific Ocean. Just minutes from beaches and parks, this location offers hiking, biking, fishing, boating, sightseeing, and the serenity of the Pacific Northwest but easy access to the city. Enjoy being outdoors year-round without being too far from shopping, professional sports, or a night out in the city.
EOE
Next Steps...
Apply Now
Register Now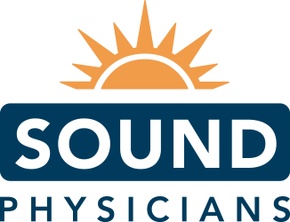 About Sound Physicians
We are dedicated to supporting our hospitalist and post-acute physicians in providing the very best quality care by partnering seamlessly with our partners. Physician founded, led, and managed, Sound Physicians has more than 1,800 hospitalist and post-acute physicians providing inpatient care to more than 180 hospitals and a growing number of post-acute care centers in 35 states across the U.S.
We recruit and retain the best doctors by creating a better career opportunity. Sound Physicians supports our physicians through manageable encounters, flexible schedules, and technology-driven processes that are designed by physicians to work for physicians. Through the SoundInstitute, we promote ongoing educational, professional and career development.