Dental Assistant Job In Ogden, Utah
Dental Assistant - Ogden, UT
Next Steps...
Apply Now
Register Now
Job Description
Direct link to apply! - https://matrixproviders.clearcompany.com/careers/jobs/67743579-9cc4-5000-973c-5e489de1165c/apply?source=2192169-CS-46948


Matrix Providers - Caring for America's military family.
Not just leading the way, but leading the industry. Your success is our business.
Matrix Providers is hiring a Dental Assistant to join our team of talented professionals who provide health care services to our Military Service Members and their families at Hill AFB in Ogden, UT.
Employment Status: Full Time
Compensation: This is an hourly position compensated at $15.25per hour.
Schedule: Shifts will be 8 hrs between 7:00 am - 5:00 pm, Monday – Friday, as determined by the department.
Benefits: Competitive financial package with a comprehensive insurance package including health, dental, vision, and life coverage. Click here to learn about our benefits packages.
Accrued Paid Time Off (PTO)
Paid Holidays (Outlined in Handbook)
401(k) Plan

Requirements: The Dental Assistant must have and meet the following:
Degree: Certificate.
Education: Successful completion of one of the following:

Certificate or Associate Degree as a dental assistant/technician from a program accredited by the Commission on Dental Accreditation (CODA) of the American Dental Association (ADA) and 12 months of experience within the preceding 36 months.
Certification from a military dental technician or dental assistant school and 12 months of experience within the preceding 36 months.
Certification from a Red Cross Dental Assistant course and 12 months of experience within the preceding 36 months.
36 months of experience within the preceding 60 months as a dental assistant in private practice or a military clinic.
Membership in good standing with the American Association of Dental Assistants with required continuing education and 12 months of experience within the preceding 36 months.
Graduation from a state-accredited program for dental assistants or dental technology within the preceding 12 months.

All training must have included a course in radiation physics; radiation biology; radiation health, safety, and protection; X-ray films and radiographic film quality; radiographic techniques; darkroom and processing techniques; film mounting; and, digital radiographic processing techniques.
Certification: Certified in radiography as required by 42 CFR Part 75.
Experience: Six months of experience as a Dental Assistant after graduation.
Job Summary:
Performs duties in providing assistance in one or more phases of complex/difficult restorative, prosthodontic, oral surgical, endodontic, or periodontal treatment. Receives and schedules patients for treatment.
Obtains and records the related medical history of the patient. Charts examination and treatment information. Records information on prescriptions.
Sterilizes instruments, materials, and equipment; prepares surgical trays. Maintains dental equipment in a clean and operative condition.
Assists dentist at chairside. Performs intra-oral procedures as directed by the dentist. Takes preliminary impressions for study models, removes sutures, places, and removes rubber dams, perio-packs, matrix bands, and wedges.
Relays the dentist's instructions to the patient for post-treatment care. Instructs patient in proper dental techniques, care of appliances, and causes of dental decay.
Operates dental X-ray equipment to take intra and extra-oral radiographs. Maintains, cleans, and performs minor repairs on X-ray equipment and materials.
Pours and trims models from impressions, and constructs custom impression trays. Maintains a variety of recurring reports related to dental activities.
EOE
Next Steps...
Apply Now
Register Now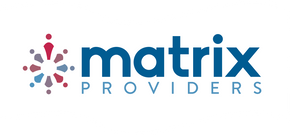 About Matrix Providers
Your Success is our business.
Working inside the gates of a military installation is an experience unlike any other. We welcome you to come in from the storm and enjoy set schedules, structured, clean, and quiet environments, and a better work/life balance. Come see what base life is REALLY like at a military treatment facility. You will be happily surprised how different everything can be when serving America's military families.
Matrix Providers, founded in 2010 by Dr. Bill Rivard, retired Colonel, is a service-disabled veteran owned business that contracts with government agencies to provide healthcare providers to military and government clinics/hospitals throughout the United States. We employ physicians, allied health, mid-level providers, nurses, assistants, technicians, etc. We offer competitive compensation with a comprehensive benefits package for full time employees and competitive income packages to Part Time and Independent Contractors. Due to working on a military base, in most cases, you can practice with an active/current license in any one of the fifty states.
Thanks for considering Matrix Providers as your future career partner.
Matrix Providers is an equal opportunity employer. Qualified applicants will receive consideration for employment without regard to race, color, religion, sex, sexual orientation, gender identity, national origin, disability or protected veteran status.