General/Adult Psychiatry Job In San Diego, California
Psychiatric Technician (PSYCH TECH) - San Diego, CA
Next Steps...
Apply Now
Register Now
Job Description
Matrix Providers - Caring for America's military family.
Not just leading the way, but leading the industry. Your success is our business.
Matrix Providers is hiring an Inpatient Psychiatric Technician to join our team of talented professionals who provide healthcare services to our Military Service Members and their families at the Naval Medical Center in San Diego, CA.
Employment Status: Full Time
Compensation: This is an hourly position compensated from $28.09 to $29.00 per hour. This position is eligible for shift differentials for evening and night shifts.
Schedule: Services shall be provided Sunday through Saturday, including Federal Holidays, 24 hours/day 365 days/year. This will include 8-hour or 12-hour shifts. In no instance will an HCW be required to provide services in excess of 80 hours per 2-week period.
Benefits: Competitive financial package with a comprehensive insurance package including health, dental, vision, and life coverage. Click here to learn about our benefits packages.

Accrued Paid Time Off (PTO)
Paid Holidays (Outlined in Handbook)
401(k) Plan

Requirements: The Psychiatric Technician must have and meet the following:
Degree: Possess and maintain a current, unrestricted license to practice as a Psychiatric Technician in any one of the 50 States, the District of Columbia, the Commonwealth of Puerto Rico, Guam, or the U.S. Virgin Islands OR Possess at least a level one national Psychiatric Technician certification or equivalent OR Possess and maintain a current, unrestricted license to practice as a Licensed Practical Nurse/ Licensed Vocational Nurse (LPN/LVN) in any one of the 50 States, the District of Columbia, the Commonwealth of Puerto Rico, Guam, or the U.S. Virgin Islands. LPN candidates are subject to credentialing.
Education: Graduation from an accredited Psychiatric Technician Program; or completion of equivalent education and experience that meets the requirement of the American Association of Psychiatric Technicians (AAPT) or completion of education and experience as a behavioral science specialist/technician in the United States military and proof of having completed an Armed Forces course involving psychiatric technician training or civilian course from an accredited school in the care of behavioral health patients.
Experience: Have a minimum of 12 months of experience within the last 18 months as a Psychiatric Technician or LPN/LVN providing care in a mental healthcare setting.
Job Summary:
Conduct or assist in the treatment and rehabilitation of patients. Perform initial basic assessment procedures including standardized psychological testing, clinical interviewing, mental status examinations, substance abuse evaluations, and psychological and nursing assessments.
Identify mental health and nursing diagnoses, and provide patient education.
Observe, monitor, record, and report the patient's progress.
Conduct or assist in conducting group and individual counseling, therapeutic community, and other related milieu activities.
Institute precautionary measures to prevent patient injury or suicide.
Assist patients with nutritional, hygiene, and comfort measures.
Obtain and record vital signs.
Coordinate with other agencies regarding specified care, treatment, prevention,
rehabilitation, and administrative functions. Contact military and community agencies to obtain collateral information. Explain and interpret mental health services to patients or others.
Assist in, or arrange patient referrals to public, private, and military community agencies.
Prepare and maintain records and reports pertaining to specialty services.
Assist with the care of individuals experiencing acute and post-traumatic stress reactions.
Prepare and maintain treatment records.
EOE
Next Steps...
Apply Now
Register Now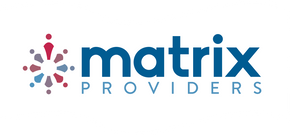 About Matrix Providers
Your Success is our business.
Working inside the gates of a military installation is an experience unlike any other. We welcome you to come in from the storm and enjoy set schedules, structured, clean, and quiet environments, and a better work/life balance. Come see what base life is REALLY like at a military treatment facility. You will be happily surprised how different everything can be when serving America's military families.
Matrix Providers, founded in 2010 by Dr. Bill Rivard, retired Colonel, is a service-disabled veteran owned business that contracts with government agencies to provide healthcare providers to military and government clinics/hospitals throughout the United States. We employ physicians, allied health, mid-level providers, nurses, assistants, technicians, etc. We offer competitive compensation with a comprehensive benefits package for full time employees and competitive income packages to Part Time and Independent Contractors. Due to working on a military base, in most cases, you can practice with an active/current license in any one of the fifty states.
Thanks for considering Matrix Providers as your future career partner.
Matrix Providers is an equal opportunity employer. Qualified applicants will receive consideration for employment without regard to race, color, religion, sex, sexual orientation, gender identity, national origin, disability or protected veteran status.