Dental Assistant Job In Norfolk, Virginia
Dental Assistant - Norfolk, VA
Next Steps...
Apply Now
Register Now
Call Kristina Komperda:
Sign in to view
Job Description
Direct link to apply! - https://matrixproviders.clearcompany.com/careers/jobs/77ac859f-e1cd-197a-b225-f4f0a06ba114/apply?source=2199591-CS-46948

Matrix Providers - Caring for America's military family.
Not just leading the way, but leading the industry. Your success is our business.
Matrix Providers is hiring a Dental Assistant to join our team of talented professionals who provide health care services to our Military Service Members and their families in Naval Medical Clinic Portsmouth, VA.
Employment Status: Full-time
Compensation: This is an hourly position compensated at $18.89 per hour.
Schedule: Monday to Friday, 8.5 or 9 hours shifts between the hours of 6:00 a.m. and 6:00 p.m., including an uncompensated 30 minutes or 1-hour meal break, depending on shift length.
Benefits: Competitive financial package with a comprehensive insurance package including health, dental, vision, and life coverage. Click here to learn about our benefits packages.

Accrued Paid Time Off (PTO)
Paid Holidays (Outlined in Handbook)
401(k) Plan

Requirements: The Dental Assistant must have and meet the following:
Degree: Certificate.
Education: Successful completion of one of the following:

Certificate or Associate Degree as a dental assistant/technician from a program accredited by the Commission on Dental Accreditation (CODA) of the American Dental Association (ADA) and 12 months of experience within the preceding 36 months.
Certification from a military dental technician or dental assistant school and 12 months of experience within the preceding 36 months.
Certification from a Red Cross Dental Assistant course and 12 months of experience within the preceding 36 months.
36 months of experience within the preceding 60 months as a dental assistant in private practice or a military clinic.
Membership in good standing with the American Association of Dental Assistants with required continuing education and 12 months of experience within the preceding 36 months.
Graduation from a state-accredited program for dental assistants or dental technology within the preceding 12 months.

All training must have included a course in radiation physics; radiation biology; radiation health, safety, and protection; X-ray films and radiographic film quality; radiographic techniques; darkroom and processing techniques; film mounting; and, digital radiographic processing techniques.
Certification: Certified in radiography as required by 42 CFR Part 75.
Experience: Six months of experience as a Dental Assistant after graduation.
Job Summary:
Participate in performance improvement activities.
Practice aseptic techniques as necessary. Comply with infection control guidelines to include the proper handling, storage, and disposal of infectious wastes, and the use of universal precautions to prevent the spread of infection.
Function with an awareness and application of safety procedures.
Perform efficiently in emergency patient situations following established protocols, remaining calm, informing appropriate persons, and documenting events. Anticipate potential problems/emergencies and make appropriate interventions. Notify supervisor, director, or other designated person regarding problems that the HCW is unable to manage.
Apply an awareness of legal issues in all aspects of patient care and strive to manage situations in a reduced-risk manner.
Participate in the implementation of the Family Advocacy Program as directed. Participation shall include, but not be limited to, appropriate medical examination, documentation, and reporting.
Exercise awareness and sensitivity to patient/significant others' rights, as identified within the Medical Treatment Facility.
Maintain an awareness of responsibility and accountability for own professional practice.
Participate in continuing education to meet own professional growth.
Attend and/or comply with all annual training classes required by the Command, to include but not limited to online annual training provided by the Medical Treatment Facility: disaster training, infection control, Sexual Harassment, Bloodborne Pathogens, Fire and Safety, Chemical, Biological, Radiological, Nuclear and Explosives (CBRNE), and all other required training.
Actively participate in the command's Performance Improvement Program. Participate in meetings to review and evaluate the care provided to patients, identify opportunities to improve the care delivered, and recommend corrective action when problems exist.
Participate in the provision of in-service training to clinic staff members. Provide training and/or
direction as applicable to supporting government employees (e.g., hospital corpsmen, students, etc.).
Attend and participate in various meetings as directed.
Perform timely, accurate, and concise documentation of patient care.
Operate and manipulate automated systems such as CHCS, AHLTA, ADS, Essentris, MHS Genesis and Clinical Information System (CIS), participate in clinical staff Performance Improvement (PI) and Risk Management (RM) functions, as prescribed by the Commander. Maintain DoD email account as directed. The healthcare worker shall be responsive to all email and voicemail communications.
Exercise appropriate delegation of tasks and duties in the direction and coordination of health care team members, patient care, and clinic activities.
Maintain documentation of all treatment provided in accordance with clinic directives, and prepare such records and reports as may be required. All records and reports must be legible. Abbreviations must be only those listed in local instructions
Performs duties in providing assistance in one or more phases of complex/difficult restorative, prosthodontic, oral surgical, endodontic, or periodontal treatment. Receives and schedules patients for treatment.
Obtains and records the related medical history of the patient. Charts examination and treatment information. Records information on prescriptions.
Sterilizes instruments, materials, and equipment; prepares surgical trays. Maintains dental equipment in a clean and operative condition.
Assists dentist at chairside. Performs intra-oral procedures as directed by the dentist. Takes preliminary impressions for study models, removes sutures, places, and removes rubber dams, perio-packs, matrix bands, and wedges.
Relays the dentist's instructions to the patient for post-treatment care. Instructs patient in proper dental techniques, care of appliances, and causes of dental decay.
Operates dental X-ray equipment to take intra and extra-oral radiographs. Maintains, cleans, and performs minor repairs on X-ray equipment and materials.
Pours and trims models from impressions, and constructs custom impression trays. Maintains a variety of recurring reports related to dental activities.
EOE
Next Steps...
Apply Now
Register Now
Call Kristina Komperda:
Sign in to view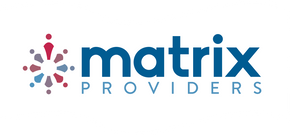 About Matrix Providers
Your Success is our business.
Working inside the gates of a military installation is an experience unlike any other. We welcome you to come in from the storm and enjoy set schedules, structured, clean, and quiet environments, and a better work/life balance. Come see what base life is REALLY like at a military treatment facility. You will be happily surprised how different everything can be when serving America's military families.
Matrix Providers, founded in 2010 by Dr. Bill Rivard, retired Colonel, is a service-disabled veteran owned business that contracts with government agencies to provide healthcare providers to military and government clinics/hospitals throughout the United States. We employ physicians, allied health, mid-level providers, nurses, assistants, technicians, etc. We offer competitive compensation with a comprehensive benefits package for full time employees and competitive income packages to Part Time and Independent Contractors. Due to working on a military base, in most cases, you can practice with an active/current license in any one of the fifty states.
Thanks for considering Matrix Providers as your future career partner.
Matrix Providers is an equal opportunity employer. Qualified applicants will receive consideration for employment without regard to race, color, religion, sex, sexual orientation, gender identity, national origin, disability or protected veteran status.