Dental Assistant Job In Yuma, Arizona
Dental Hygienist - Yuma, AZ
Next Steps...
Apply Now
Register Now
Call Lavonne Clark:
Sign in to view
Job Description
Direct link to apply! - https://matrixproviders.clearcompany.com/careers/jobs/06a2e37c-7baf-0076-b326-5e93dd58ad49/apply?source=2238141-CS-46948


Matrix Providers - Caring for America's military family.
Not just leading the way, leading the industry. Your success is our business.
Matrix Providers is hiring a Dental Hygienist to join our team of talented professionals who provide health care services to our Military Service Members and their families in Yuma, AZ.
Employment Status: Full Time
Compensation: This is an hourly position compensated from $42.70 to $44.00 per hour
Schedule: Monday through Friday between the hours of 6:00 am and 5:00 pm for 8.5 or 9 hours shift inclusive of a 30-minute or 1-hour uncompensated meal break depending on shift length.
Benefits: Competitive financial package with a comprehensive insurance package including health, dental, vision, and life coverage. Click here to learn about our benefits packages.

Accrued Paid Time Off (PTO)
Paid Holidays (Outlined in Handbook)
401(k) Plan

Requirements: The Dental Hygienist must have and meet the following:
Degree: Associates Degree or Bachelor's Degree depending on the program.
Education: Successful completion of a dental hygiene program accredited by the Commission on Dental Accreditation (CODA) of the American Dental Association (ADA).
Certification: Certified in radiography as required by 42 CFR Part 75.
Experience: As required to meet clinical competency requirements specified in the Service-specific credentialing instructions. Employee shall be required to demonstrate clinical competency within the past two years.
License: Current, full, active, and unrestricted license as a Dental Hygienist.
Job Summary:
Examine the patient's oral cavity including mouth, throat, and pharynx, and record conditions of teeth and surrounding tissues. Refer patients to a dentist who has abnormalities including cavities, defective fillings, suspicious growths, or periodontal disease.
Apply desensitizing and other topical agents to treat abnormalities including caries prevention, gingivitis, and oral ulceration.
Instruct patients, individually and in groups, in proper oral hygiene care using materials to include teeth models, displays, slides, toothbrushes, dental floss, disclosing tablets, and mirrors. Demonstrate proper techniques of brushing, flossing, and use of necessary periodontal aids. Explain the common causes of tooth decay and its relationship to general diet.
Take impressions and construct sports/safety mouth guards and soft night guards for vital bleaching.
Polish restorations and apply pit and fissure sealants.
Chairside dental assisting when directed by the Officer-In-Charge of the dental clinic.
Record patients treated. Check and maintain instruments to insure working conditions. Clean, sharpen, and sterilize instruments.
Patient Workload, Readiness, and Scheduling. Utilizes the Corporate Dental Application to enter patient-specific workload and readiness status and also for patient scheduling.
Contractor personnel shall perform a full range of duties consistent with their labor category, education, training, experience, clinical privileges (as applicable), and assigned position. General duties that apply to all personnel or across certain labor categories are given below.
Maintain a level of productivity comparable with that of other individuals performing similar services.
Participate in peer review and performance improvement activities.
Practice aseptic techniques as necessary. Comply with infection control guidelines to include the proper handling, storage, and disposal of infectious wastes, and the use of universal precautions to prevent the spread of infection.
Function with an awareness and application of safety procedures.
Perform efficiently in emergency patient situations following established protocols, remaining calm, informing appropriate persons, and documenting events. Anticipate potential problems/emergencies and make appropriate interventions. Notify the supervisor, director, or other designated person regarding problems that the HCW is unable to manage.
Apply an awareness of legal issues in all aspects of patient care and strive to manage situations in a reduced-risk manner.
Participate in the implementation of the Family Advocacy Program as directed. Participation shall include, but not be limited to, appropriate medical examination, documentation, and reporting.
Exercise awareness and sensitivity to patient/significant others' rights, as identified within the MTF.
Maintain an awareness of responsibility and accountability for own professional practice.
Participate in continuing education to meet own professional growth.
Attend and/or comply with all annual training classes required by the Command, including but not limited to online annual training provided by the MTF: disaster training, infection control, Sexual Harassment, Bloodborne Pathogens, Fire and Safety, Chemical, Biological, Radiological, Nuclear and Explosives (CBRNE), and all other required training.
Actively participate in the command's Performance Improvement Program. Participate in meetings to review and evaluate the care provided to patients, identify opportunities to improve the care delivered, and recommend corrective action when problems exist.
Participate in the provision of in-service training to clinic staff members. Provide training and/or direction as applicable to supporting government personnel (e.g., hospital corpsmen, students, etc.).
Attend and participate in various meetings as directed.
Perform timely, accurate, and concise documentation of patient care.
Operate and manipulate automated systems such as CHCS, AHLTA, ADS, Essentris, MHS Genesis, and Clinical Information System (CIS), participate in clinical staff Performance Improvement (PI) and Risk Management (RM) functions, as prescribed by the Commander. Maintain DOD email account as directed. The HCW shall be responsive to all email and voicemail communications.
Exercise appropriate delegation of tasks and duties in the direction and coordination of health care team members, patient care, and clinic activities.
Maintain documentation of all treatment provided in accordance with clinic directives and prepare such records and reports as may be required. All records and reports must be legible. Abbreviations must be only those listed in local instructions.
EOE
Next Steps...
Apply Now
Register Now
Call Lavonne Clark:
Sign in to view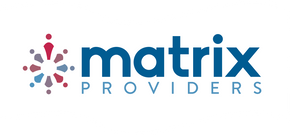 About Matrix Providers
Your Success is our business.
Working inside the gates of a military installation is an experience unlike any other. We welcome you to come in from the storm and enjoy set schedules, structured, clean, and quiet environments, and a better work/life balance. Come see what base life is REALLY like at a military treatment facility. You will be happily surprised how different everything can be when serving America's military families.
Matrix Providers, founded in 2010 by Dr. Bill Rivard, retired Colonel, is a service-disabled veteran owned business that contracts with government agencies to provide healthcare providers to military and government clinics/hospitals throughout the United States. We employ physicians, allied health, mid-level providers, nurses, assistants, technicians, etc. We offer competitive compensation with a comprehensive benefits package for full time employees and competitive income packages to Part Time and Independent Contractors. Due to working on a military base, in most cases, you can practice with an active/current license in any one of the fifty states.
Thanks for considering Matrix Providers as your future career partner.
Matrix Providers is an equal opportunity employer. Qualified applicants will receive consideration for employment without regard to race, color, religion, sex, sexual orientation, gender identity, national origin, disability or protected veteran status.