LPN Job In Oceanside, California
Licensed Practical Nurse (LPN/LVN) - Oceanside, CA
Next Steps...
Apply Now
Register Now
Call Kristina Komperda:
Sign in to view
Job Description
Direct link to apply! - https://matrixproviders.clearcompany.com/careers/jobs/91ca12bd-777c-e10d-2bb5-b47badae9404/apply?source=2238357-CS-46948


Matrix Providers - Caring for America's military family.
Not just leading the way, leading the industry. Your success is our business.
Matrix Providers is hiring a Licensed Practical Nurse (LPN/LVN) to join our team of talented professionals who provide health care services to our Military Service Members and their families in Oceanside, CA.
Employment Status: Full Time
Compensation: This is an hourly position compensated from $25.10 to $30.00 per hour.
Schedule: Monday thru Friday 7:30 am - 4:00 pm
Benefits: Competitive financial package with a comprehensive insurance package including health, dental, vision, and life coverage. Click here to learn about our benefits packages.

Accrued Paid Time Off (PTO)
Paid Holidays (Outlined in Handbook)
401(k) Plan

Requirements: The Licensed Practical Nurse (LPN/LVN) must have and meet the following:
Degree: Certificate.
Education: Be a graduate from a Licensed Practical Nurse or Licensed Vocational Nurse program accredited by the Accreditation Commission for Education in Nursing (ACEN) or be a graduate from an accredited program accepted by the applicable State Board of Nursing or a training program accepted by the MTF.
Experience: Possess a minimum of one year of full-time clinical experience within the last two years as an LPN/LVN.
Licensure: Current, full, active, and unrestricted license as a practical or vocational nurse.
Job Summary:
Initiate, perform and complete assigned duties in providing care to variable patient populations.
Complete assigned patient care based on the patient's conditions, use judgment in selecting the appropriate order and sequence of procedures and treatments, and accurately recognize, report, and record relevant patient information.
Observe, identify, and respond to the patient's needs for care, including medication, equipment-assisted care and patient/family education.
Prepare and administer prescribed medications (oral, topical, subcutaneous, intramuscular, and/or intravenous) and perform treatments according to established policies/procedures.
Recognize urgent or emergent patient care situations, seek assistance from the RN and/or MD/DO, and initiate appropriate emergency interventions as directed.
Perform support duties for complex diagnostic tests and/or specialized practices or procedures, which include preparing the patient, assisting in the diagnostic examination, preparing, and handling specialized instruments or other specialized equipment, and monitoring the patient's condition before, during, and following the procedure.
Orient peers and ancillary personnel to unit policies and procedures, skills, and standards of practice.
Integrate healthy work environment principles that result in improved patient healthcare delivery, education of patients and their families, and personnel satisfaction.
LPN, Family Practice, Pediatrics, Internal Medicine. The HCW shall provide services within the scope of their competencies and the applicable duties provided in the basic contract, and the following administrative duties. The HCW shall not perform administrative duties more than 30% of their duty time. The HCW shall provide the following Medical Home Port Care Team functions:
Provide care coordination for the beneficiaries assigned to the Medical Home Port Team utilizing evidenced-based clinical practice guidelines, regulations, manuals, and reports and actively engages patients in their health care.
Review details and expectations regarding referrals with patients.
Provide support to patients and other healthcare professionals for patients receiving care services outside the MHP team to include assistance with making appointments, communication and information transfer between healthcare professionals, the patient, and family (ensure knowledge/information transfer goes both ways between MHP team and patient) and assisting with problem resolution.
Promote team awareness and patient safety by monitoring and tracking referral status and results, sharing such information and any subsequent plan of care with patients/family/MHP team, and ensuring that patients receive appropriate follow-up care and help in understanding results, treatment recommendations, and plan of care.
Promote team awareness and patient safety by monitoring and tracking the enrolled population for hospital admissions and emergent/urgent care utilization, contacting the patient, ensuring dissemination of relevant clinical information (treatment records and discharge summaries), and provides follow-up support and care coordination.
Track and ensure smooth transitions by assisting patients and families as the patient moves from one care setting to another, such as from hospital to home and from one healthcare professional to another.
Provide follow-up post-referral, transition, or study.
Provide care management services for the high-risk enrolled population.
Link patients with community resources to facilitate referrals and respond to social service needs.
Communicate test results and care plans to patients/families within established parameters.
Assist patients in problem-solving potential issues related to the health care system, and financial or social barriers (e.g., request interpreters as appropriate, transportation services or prescription assistance).
Be the system navigator and point of contact for patients and families, with patients and families having direct access for asking questions and raising concerns. May assume advocate role on the patient's behalf with the carrier to ensure approval of the necessary supplies/services for the patient in a timely fashion.
Identify and utilize cultural and community resources. Establish and maintain relationships with identified service providers.
Ensure that referrals are addressed in a timely manner.
Remind patients of scheduled appointments via mail or phone.
Ensure that patients' primary care chart is up to date with information on specialist consults, hospitalizations, ER visits, and community organizations related to their health.
Provide logistical and clinical support to the patient, family, and healthcare teams.
Identify patients with barriers to referrals/ transitions and help the patient address them.
Assemble information concerning the patient's clinical background and referral needs and (per referral guidelines) provide appropriate clinical information to specialists.
Provide clinical care management services for high-risk patients.
Provide relevant and individualized age-specific care coordination for the enrolled patient population.
Provide a brief report to the MHP PCM or team regarding patient needs and care coordination.
EOE
Next Steps...
Apply Now
Register Now
Call Kristina Komperda:
Sign in to view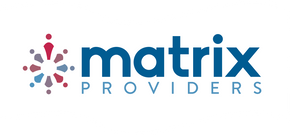 About Matrix Providers
Your Success is our business.
Working inside the gates of a military installation is an experience unlike any other. We welcome you to come in from the storm and enjoy set schedules, structured, clean, and quiet environments, and a better work/life balance. Come see what base life is REALLY like at a military treatment facility. You will be happily surprised how different everything can be when serving America's military families.
Matrix Providers, founded in 2010 by Dr. Bill Rivard, retired Colonel, is a service-disabled veteran owned business that contracts with government agencies to provide healthcare providers to military and government clinics/hospitals throughout the United States. We employ physicians, allied health, mid-level providers, nurses, assistants, technicians, etc. We offer competitive compensation with a comprehensive benefits package for full time employees and competitive income packages to Part Time and Independent Contractors. Due to working on a military base, in most cases, you can practice with an active/current license in any one of the fifty states.
Thanks for considering Matrix Providers as your future career partner.
Matrix Providers is an equal opportunity employer. Qualified applicants will receive consideration for employment without regard to race, color, religion, sex, sexual orientation, gender identity, national origin, disability or protected veteran status.