General Surgery Job In Ada, Oklahoma
General Surgeon Opportunity for ACS Program at Chickasaw Hospital in Ada, OK!
Next Steps...
Apply Now
Register Now
Call Robert Wajswol:
Sign in to view
Job Description
Details:
· Predictable work schedule: 2 weeks on/2 weeks off
· Competitive Salary
· 24/7/365 emergency care and endoscopy
· Malpractice & Tail Coverage Provided
· Stability in a multi-state surgical group with more than 25 years of experience
· Board Eligible or Certified in General Surgery
· Solid endoscopy skills, general surgery experience - no trauma
· Call: 30-minute response time
Contact Robert Wajswol, Talent Scout, at rwajswol@samgi.com or call him at 916- 857-9206 for more information.
EOE
Next Steps...
Apply Now
Register Now
Call Robert Wajswol:
Sign in to view
Community Information
Known as the headquarters of the Chickasaw Nation and birthplace of country music star Blake Shelton, the city of Ada, Oklahoma lies on the northeast edge of southern Oklahoma's scenic Chickasaw Country.
Browse Ada's thriving Main Street for countless coffee shops and the McSwain Theatre, built in the 1920s and lovingly restored in 2009. Enjoy live music from regional stars before visiting Wintersmith Park, a local gem that includes serene lakeside views, nature trails and a public amphitheater.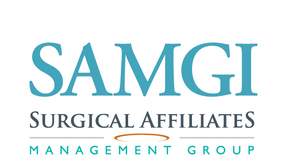 About Surgical Affiliates Management Group, Inc. (SAMGI)
SAMGI Hospitalist Movement
We help hospitals provide quality emergency surgical 24/7.
A pioneer and leader in the surgicalist movement, Surgical Affiliates Management Group builds and manages full acute care teams across the nation. Created and owned by surgeons, Surgical Affiliates' surgical hospitalist programs provide 24/7 emergency surgery care and evidence-based, care standardization programs to improve hospital workflow and efficiency.
We are the only surgical hospitalist organization with published, peer reviewed results demonstrating long-term excellence in patient care and ability to improve overall hospital performance. Our programs make a difference every day.