Trauma Surgery Job In Long Beach, California
Trauma Surgeon Opportunity at MemorialCare Hospital in Long Beach, CA
Next Steps...
Apply Now
Register Now
Call Brandon Adkins:
Sign in to view
Job Description
Details:
Predictable work schedule
Previous leadership in ACS verified trauma program
Surgical Critical Care Fellowship
APP Support
Competitive salary
Work/Life Balance
Robust benefits package including health/dental/vision/401k
Malpractice with paid tail coverage
Annual CME Allowance
Please contact Brandon Adkins at badkins@samgi.com or call 916-287-9554 for more information.
EOE
Next Steps...
Apply Now
Register Now
Call Brandon Adkins:
Sign in to view
Community Information
Long Beach is a coastal city and port in Southern California. Moored in its Queensway Bay, RMS Queen Mary is a retired ocean liner and museum ship. The waterfront Aquarium of the Pacific features touch tanks and a shark lagoon.
Long Beach is about 20 miles (32 km) south of downtown Los Angeles. Days in Long Beach are mostly sunny, as in Southern California in general.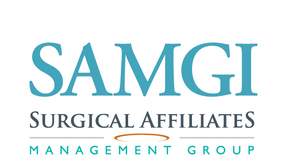 About Surgical Affiliates Management Group, Inc. (SAMGI)
SAMGI Hospitalist Movement
We help hospitals provide quality emergency surgical 24/7.
A pioneer and leader in the surgicalist movement, Surgical Affiliates Management Group builds and manages full acute care teams across the nation. Created and owned by surgeons, Surgical Affiliates' surgical hospitalist programs provide 24/7 emergency surgery care and evidence-based, care standardization programs to improve hospital workflow and efficiency.
We are the only surgical hospitalist organization with published, peer reviewed results demonstrating long-term excellence in patient care and ability to improve overall hospital performance. Our programs make a difference every day.