Trauma Surgery Job In Lakewood, Colorado
Trauma Surgeon Opportunity in Beautiful Lakewood, CO near Denver
Next Steps...
Apply Now
Register Now
Call Kai Clough:
Sign in to view
Company:
SAMGI
Profession/Specialty:
Trauma Surgery
Salary Range:
$450,000.00 - $450,000.00
Location:
Lakewood

,

Colorado
Type of Facility:
Hospital
Job Type:
Employee
Job Description
Whom we want:
A Trauma and Acute Care Surgeon with a passion for teamwork…and the outdoors!
What's in the job:
State-of-the-art facility designed around a busy Level I trauma program
Surgical Residency with abundant opportunities for teaching
Full-time position requires only 147 shifts annually
Complex operative cases and critical care
What you bring:
Board Certified/Eligible in General Surgery.
Completion of Surgical Critical Care Fellowship.
Current or recent experience in ACS-verified Level I trauma program.
Interest in teaching.
CO License preferred.
Where you'll work and play:
St Anthony Hospital - located in the western suburbs of Denver, CO - Lantern Award recipient for Emergency Care Excellence.
Wide range of subspecialty support.
Live the big city lifestyle, while being nestled against the foothills of the Rocky Mountains!
Lower cost of living in a safe, friendly, environment.
Denver is known for its amazing art scene, food, music, and sports.
Compensation and Benefits:
Flexible Schedule
Competitive Salary
Malpractice and tail coverage
Full range of benefits including 401K, health insurance, CME allowance
For more information, please contact Kai Clough at 916-287-9198 or Kclough@samgi.com.
About SAMGI: We are Physician-led. We focus on developing talented surgeons and providers. We establish partnerships with hospitals across the nation. We support our exceptional clinicians to develop local surgical practices. When you join us, you become an integral part of a collaborative SAMGI Team, driving great patient outcomes with state-of-the art medicine.
EOE
Next Steps...
Apply Now
Register Now
Call Kai Clough:
Sign in to view
Community Information
Denver, the "Mile High City" is best known for being situated at the base of the Rocky Mountains, it's also a thriving city with a culture and a feel all its own. There's no denying that living in Denver means constant exposure to beautiful landscapes, largely thanks to the backdrop of the Rocky Mountains.
Located east of a major mountain range, Denver has a mild, dry and sunny climate with more annual hours of sun than San Diego or Miami Beach. In winter, Denver is dryer than Phoenix with an average daily high of 45 degrees (7 degrees Celsius) in February. Golf courses remain open all year and have been played every day in January.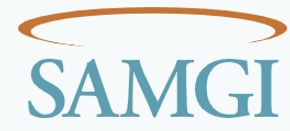 About SAMGI - Surgical Affiliates Management Group, INC
We are a physician-owned and led company that is focused on building talented surgical practices. We establish partnerships with hospitals throughout the United States and employ our exceptional clinician talent to develop local surgical practices. Our commitment lies in driving excellence and innovation in surgical care.
We ARE NOT a locums company. When you join our team as an employee, you become an integral part of a collaborative environment that relies on cohesive teams and standardized practices. You will enjoy comprehensive benefits and opportunities to collaborate with other SAMGI Clinicians at our facilities.
A surgical career path can enable you to achieve your ideal work-life balance. It's a unique opportunity to leave behind the stress of juggling on-call duties, elective cases, and practice management duties, and enjoy the freedom to focus on providing the best possible patient care. If you're a skilled surgeon looking for an exciting new challenge, joining our team can be life-changing. Positions are available throughout the country.
Key roles within our surgery programs include: Acute, Trauma, Neuro, and Orthopedic surgeons, Medical Directors, Nurse Practitioners, and Physician Assistants.
Contact Information

Apply to Job
Save to Dashboard