Trauma Surgery Job In San Jose, California
Trauma Surgeon Opportunity in San Jose, CA - #5 on US News and World Report Best Places to Live
Next Steps...
Apply Now
Register Now
Call Robert Wajswol:
Sign in to view
Job Description
Surgical Affiliates Management Group, Inc. (SAMGI) is looking for a Trauma Surgeon to join our team on the campus of Regional Medical Center in San Jose in California's Bay Area.
Details:
Predictable work schedule: 118 shifts per year as a full-time position
Work/Life Balance
2 to 3 years of Trauma /Acute Care Surgery Experience Preferred
ICU patient management Experience Preferred
Strong communication skills combined with high patient satisfaction scores
A proven record of clinical excellence and enjoy a collaborative working environment
Competitive salary
Robust benefits package including health/dental/vision/401k
Malpractice with paid tail coverage
Annual CME Allowance
Please contact Robert Wajswol, Talent Scout at rwajswol@samgi.com or call 916-857-9206
EOE
Next Steps...
Apply Now
Register Now
Call Robert Wajswol:
Sign in to view
Community Information
San Jose, CA is ranked #5 on the list of Best Places to Live in the U.S according to the U.S. News and World Report 2022-2023 report.
San Jose is notable for its innovation, cultural diversity, affluence, and sunny and mild Mediterranean climate. It also has a connection to the booming high tech industry phenomenon known as Silicon Valley.
San Jose is "as much defined by its suburban neighborhoods and large tech campuses as it is by the high-rises in its business district," said a local expert. Young residents and recent graduates of nearby Stanford and UC Berkeley have no trouble finding jobs in the area, which touts Facebook, Google, and Apple as its largest private-sector employers.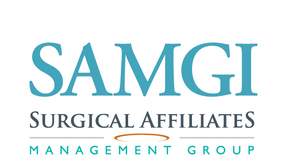 About Surgical Affiliates Management Group, Inc. (SAMGI)
SAMGI Hospitalist Movement
We help hospitals provide quality emergency surgical 24/7.
A pioneer and leader in the surgicalist movement, Surgical Affiliates Management Group builds and manages full acute care teams across the nation. Created and owned by surgeons, Surgical Affiliates' surgical hospitalist programs provide 24/7 emergency surgery care and evidence-based, care standardization programs to improve hospital workflow and efficiency.
We are the only surgical hospitalist organization with published, peer reviewed results demonstrating long-term excellence in patient care and ability to improve overall hospital performance. Our programs make a difference every day.