Urology Job In Peoria, Illinois
Urologist Opportunity - Peoria, IL
Next Steps...
Apply Now
Register Now
Call Tammy D. Hager:
Sign in to view
Job Description
Surgical Affiliates is a medical group that partners with hospitals to run their urology programs. We are currently looking for a urologist to join experienced Urologists for team support and coverage with our urology practice at UnityPoint Health in Peoria, IL.
Details:
Predictable work schedule - 2 weeks per month to be full time
Full-time APP support
Inpatient acute services and clinic follow-up
Board Certification/Eligibility in Urology
Clinical skills to manage acute and elective Urological diagnoses and care
Strong communication skills combined with high patient satisfaction scores
A proven record of clinical excellence and enjoy a collaborative working environment
Competitive salary
Robust benefits package including health/dental/vision/401K
Malpractice and tail coverage
Annual CME Allowance
For more information please contact Tammy Hager, Executive Director of Recruitment and Privileging at thager@samgi.com or call 916-287-9563 for more details.
EOE
Next Steps...
Apply Now
Register Now
Call Tammy D. Hager:
Sign in to view
Community Information
Peoria is ranked as one of the best places to live in Illinois by US News & World 2022-2023 Report.
Living in Peoria offers residents a dense suburban feel and most residents own their homes. In Peoria there are a lot of bars, restaurants, and parks.
Peoria lies along the Illinois River where it widens to form Peoria Lake, about 160 miles southwest of Chicago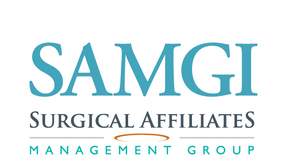 About Surgical Affiliates Management Group, Inc. (SAMGI)
SAMGI Hospitalist Movement
We help hospitals provide quality emergency surgical 24/7.
A pioneer and leader in the surgicalist movement, Surgical Affiliates Management Group builds and manages full acute care teams across the nation. Created and owned by surgeons, Surgical Affiliates' surgical hospitalist programs provide 24/7 emergency surgery care and evidence-based, care standardization programs to improve hospital workflow and efficiency.
We are the only surgical hospitalist organization with published, peer reviewed results demonstrating long-term excellence in patient care and ability to improve overall hospital performance. Our programs make a difference every day.
Contact Information

Apply to Job
Save to Dashboard