Pediatrician Job In Tennessee
Pediatric Opportunity outside of Knoxville offering $256,000 package!
Next Steps...
Apply Now
Register Now
Call Dan Jones:
Sign in to view
Job Description
100% Outpatient with Great Quality of Life -- $256,000 Financial Package
Four-day work week with absolutely no call!
Full benefits package with 100% of health insurance premiums paid
Organization has a 68-year history in the area
Structure allows for physician to focus 100% on quality of care
NHSC student loan forgiveness program has up to $100,000 paid in year one!
Opportunity Located Just North of Knoxville
Perfectly placed between Knoxville and Lexington!
Direct access to the Smokey Mountains with endless outdoor options
University of Tennessee is located just minutes south in Knoxville
Great housing options with outstanding land available for purchase
In addition, the cost of living is very low so your money goes very far!
This opportunity is brand new to the market and will certainly be gone fast. Tennessee is ranked in the top 10 states to practice medicine in the country. To learn more about this opportunity and set up an on-site visit please call Mike Freeman at (917) 905-0125 and reference #2214.
EOE
Next Steps...
Apply Now
Register Now
Call Dan Jones:
Sign in to view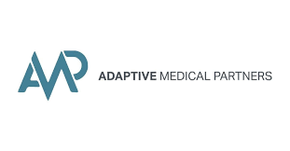 About Adaptive Medical Partners
Adaptive Medical Partners is a top-teir physician recruitment agency in Dallas, TX. We specialize in the placement of doctors in positions across the US.