Family Medicine Job In Columbus, Georgia
New Primary Care Location near Old Town - Columbus
Next Steps...
Apply Now
Register Now
Job Description
St. Francis-Emory Healthcare located in Columbus, Georgia, just 90 miles southwest of Atlanta and now the second-largest city in the state, is recruiting an experienced Family Medicine physician to join our brand-new primary care clinic near Old Town.
Experience preferred
Hospital-employment
Joining one APP and full support staff
Outpatient only
Full spectrum of primary care
No obstetrics
Monday-Friday hours
Hospitalist team at St. Francis-Emory Healthcare to manage admissions
Community:
The hospital serves over 300k residents in western GA + eastern AL
Columbus is 90 minutes southwest of Atlanta + 30 minutes from Auburn, Alabama
2nd largest city in the state of Georgia offering a small town feel with the amenities of a larger city
Great community for the outdoor enthusiast
High ranking public and private schools
EOE
Next Steps...
Apply Now
Register Now
Community Information
Located in western Georgia, Columbus overlooks the Chattahoochee River blending a vibrant artsy energy with a unique local history. Enjoy the outdoors, listen to local bands, or taste finely brewed beer - world-class experiences without an ego.
Community Links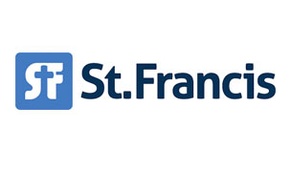 About St. Francis Hospital
Founded in 1950, St. Francis is a community hospital in Columbus, Georgia. What began as a 154-bed hospital is now a 376-bed facility employing more than 2,700 employees and 300 physicians. In addition to a full range of inpatient, outpatient and emergency room services, St. Francis offers the only open heart surgery program in the area.
Since the first patient was admitted in 1950, St. Francis has fervently served the community and region, providing outstanding, compassionate care from one generation to the next. Recognized as the area's finest health care provider, St. Francis continues to reach for the highest standards in quality and safety to offer its patients the best possible care.
In 2011, the hospital broke ground on its largest expansion project. Two years later, the St. Francis Heart Hospital and the Sue Marie Turner Women's Hospital opened, the latter of which brought obstetrical services back to the hospital.