Job In Fairfield, California
Nurse Practitioner (NP) - Sacramento, CA
Next Steps...
Apply Now
Register Now
Job Description
Matrix Providers - Caring for America's military family.
Not just leading the way but leading the industry. Your success is our business.
Matrix Providers is hiring a Nurse Practitioner (NP) to join our team of talented professionals who provide healthcare services to our Military Service Members and their families in Sacramento, CA.
Employment Status: Full Time
Compensation: This is a salaried position, paid bi-weekly at $72/hr
Schedule: Monday - Friday, 7:30 am - 4:30 pm
Benefits: Competitive financial package with a comprehensive insurance package including health, dental, vision, and life coverage. Click here to learn about our benefits packages.

Accrued Paid Time Off (PTO)
Paid Holidays (Outlined in Handbook)
401(k) Plan

Requirements: The Nurse Practitioner (NP) must have and meet the following:
Degree: Master's degree in nursing.
Education: Graduate from an academic program within the nursing specialty field of study accredited by a regional or national nursing accrediting agency recognized by the Accreditation Commission for Education in Nursing (ACEN) or the Commission on Collegiate Nursing Education (CCNE).
Certification: Certified in the specialty required by the TO as a Nurse Practitioner by the American Nurses Credentialing Center (ANCC), American Academy of Nurse Practitioners (AANP), or the recognized national nursing certification organization for the specialty area of practice as appropriate (for example, National Certification Board of Pediatric Nurse Practitioners and Nurses, American Nurses Association, National Certification Corporation for the Obstetric, Gynecologic, and Neonatal Specialties).
Experience: Two (2) years relevant experience as a Nurse Practitioner.
Licensure: Current, full, active, and unrestricted license as a Registered Nurse.

Job Summary:
Provide a full range of outcome-based nurse practitioner services in accordance with privileges granted by the MTF (e.g., supervise and provide general screening and medical care and examinations of patients for routine, acute, and chronic conditions involving any and all organ systems; provide immunizations; diagnose, treat, and counsel patients as indicated).
Technically direct and teach other staff, provide evidenced-based educational lectures and participate in in-service training for staff members.
Diagnose and treat patients with common acute conditions, chronic illnesses, or minor trauma within accepted protocols, clinical practice guidelines, Nurse Practice Acts, and/or in consultation with a physician.
Promote preventive care and health maintenance, including annual physicals, positive health behaviors, and self-care through both formal and individual education and counseling.
Communicate and collaborate with a diverse group of people for the purpose of informing the healthcare team of plans/actions for teaching/education to benefit the patient/family and organization.
Recognize conditions that require isolation and ensure universal precautions are used in all patient encounters.
Attend staff meetings to provide case discussion, continuing education, and continuous quality improvement and safety.
Matrix Providers is an equal-opportunity employer. Qualified applicants will receive consideration for employment without regard to race, color, religion, sex, sexual orientation, gender identity, national origin, disability, or protected veteran status. For our EEO Policy Statement, please click here.
Matrix Providers endeavors to make www.matrixproviders.com accessible to all users. If you would like to contact us regarding the accessibility of our website or need assistance completing the application process, please get in touch with our Recruiting Hotline Number, 1-877-807-8277, TTY LINE, 385-722-8109. This contact information is for accommodation requests only and cannot be used to inquire about the status of applications.
#INDN
EOE
Next Steps...
Apply Now
Register Now
Community Information
You will love being part of the Matrix family of Providers whose focus has been selflessly giving back to our hard-working and devoted military servicemen and women since day one. Matrix Providers has always been a proud veteran-owned company and military family supporter and is a staunch ally of our active-duty and veteran service providers.
Community Links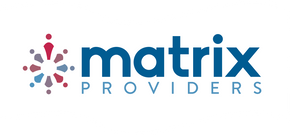 About Matrix Providers
Your Success is our business.
Working inside the gates of a military installation is an experience unlike any other. We welcome you to come in from the storm and enjoy set schedules, structured, clean, and quiet environments, and a better work/life balance. Come see what base life is REALLY like at a military treatment facility. You will be happily surprised how different everything can be when serving America's military families.
Matrix Providers, founded in 2010 by Dr. Bill Rivard, retired Colonel, is a service-disabled veteran owned business that contracts with government agencies to provide healthcare providers to military and government clinics/hospitals throughout the United States. We employ physicians, allied health, mid-level providers, nurses, assistants, technicians, etc. We offer competitive compensation with a comprehensive benefits package for full time employees and competitive income packages to Part Time and Independent Contractors. Due to working on a military base, in most cases, you can practice with an active/current license in any one of the fifty states.
Thanks for considering Matrix Providers as your future career partner.
Matrix Providers is an equal opportunity employer. Qualified applicants will receive consideration for employment without regard to race, color, religion, sex, sexual orientation, gender identity, national origin, disability or protected veteran status.