Finance and Accounting Job In Denver, Colorado
Financial Planning and Analysis (FP&A) Analyst - Remote
Next Steps...
Apply Now
Register Now
Job Description
Matrix Providers - Caring for America's military family.
Serving America's military family by aligning exceptional healthcare workers with rewarding career opportunities.
As a Financial Planning and Analysis (FP&A) Analyst, The financial analyst position is imperative and responsible for analyzing financial statements and predicting the company's future performance. This may include forecasting future revenues and expenditures, modeling capital structure, and budgeting. Analyzing the company's performance alongside changes and market trends. Report to management and stakeholders regarding their findings and may contribute to shaping the company's strategic planning.
Status: Full-time
Compensation: This is a salaried position compensated at $75k to $85k annual
Schedule: Flexible days/hours, weekends
Benefits: Competitive financial package with a comprehensive insurance package including health, dental, vision, and life coverage. Click here to learn about our benefits packages.

Accrued Paid Time Off (PTO) & Paid Holidays
401(k) Plan
The Financial Planning and Analysis Analyst must have the following qualifications:
Bachelor's Degree in Accounting, Computer Science, Finance, or Business
4-6 years of relevant work experience in FP&A
Experience Implementing software systems
Two years of advanced experience in Cost Point preferred
Advanced Proficiency in MS Excel required, general proficiency in other MS Office products
Ability to plan, execute and deliver on projects promptly, plus the ability to multi-task on varying projects and initiatives
Very great attention to detail; organized and thorough with a desire for continuous improvement
Demonstrated ability to work as part of a collaborative team with a focus on high professional standards, strong follow-up, and successful project execution
The position requires excellent analytical and critical-thinking skills
Outstanding communication skills (written and oral); ability to communicate in a diplomatic, friendly, yet effective manner internally and externally
Demonstrated experience supporting multiple projects concurrently under deadline pressure and changing priorities
Be comfortable with some degree of ambiguity and be able to define/create tools and processes when needed
Experience working with a diverse team, including across time zones, cultures, and backgrounds
Duties include, but are not limited to:
Project manager for new system implementation from JAMIS to Cost Point
Create, implement, and maintain organizational dashboards, Power BI, SSBI, and Budgeting in ERP System (Cost Point)
Sort/mine large sets of data from multiple data sources to identify trends/variances and to structure sophisticated reports and financial models for decision support
Retrieve, consolidate, and analyze data from ERP System (Cost Point)
Prepare and review the organizational annual forecast/budgeting process in coordination with Controller and CFO
Build and maintain budget and forecast templates for use by other staff
Hold monthly budget meetings with department heads to review budgets vs actuals
Create ad hoc templates, reports, and analyses for use by managers to evaluate their activities/programs, including industry benchmarking
Work with data sets to address complex, non-routine analysis using sound statistical approaches
Increase productivity by improving current methods used in the collection of financial data, coordinating information requirements, and developing automated financial reporting/forecasting tools where needed
Evaluate financial status and risks by analyzing actual results in comparison with budgets and forecasts while working closely with the Finance team to ensure accurate financial reporting and decision support
Make business recommendations based on a presentation of quantitative information
Create, implement, and maintain Matrix's FP&A policies, systems, and processes to ensure understanding and manage potential impacts of changes to and developments for supported systems
Other duties, as assigned
Matrix Providers is an equal-opportunity employer. Qualified applicants will receive consideration for employment regardless of race, color, religion, sex, sexual orientation, gender identity, national origin, disability, or protected veteran status. For our EEO Policy Statement, please click here.
Matrix Providers endeavors to make www.matrixproviders.com accessible to all users. If you would like to contact us regarding the accessibility of our website or need assistance completing the application process, please get in touch with our Recruiting Hotline Number, 1-877-807-8277, TTY LINE, 385-722-8109. This contact information is for accommodation requests only and cannot be used to inquire about the status of applications.
EOE
Next Steps...
Apply Now
Register Now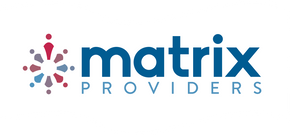 About Matrix Providers
Your Success is our business.
Working inside the gates of a military installation is an experience unlike any other. We welcome you to come in from the storm and enjoy set schedules, structured, clean, and quiet environments, and a better work/life balance. Come see what base life is REALLY like at a military treatment facility. You will be happily surprised how different everything can be when serving America's military families.
Matrix Providers, founded in 2010 by Dr. Bill Rivard, retired Colonel, is a service-disabled veteran owned business that contracts with government agencies to provide healthcare providers to military and government clinics/hospitals throughout the United States. We employ physicians, allied health, mid-level providers, nurses, assistants, technicians, etc. We offer competitive compensation with a comprehensive benefits package for full time employees and competitive income packages to Part Time and Independent Contractors. Due to working on a military base, in most cases, you can practice with an active/current license in any one of the fifty states.
Thanks for considering Matrix Providers as your future career partner.
Matrix Providers is an equal opportunity employer. Qualified applicants will receive consideration for employment without regard to race, color, religion, sex, sexual orientation, gender identity, national origin, disability or protected veteran status.